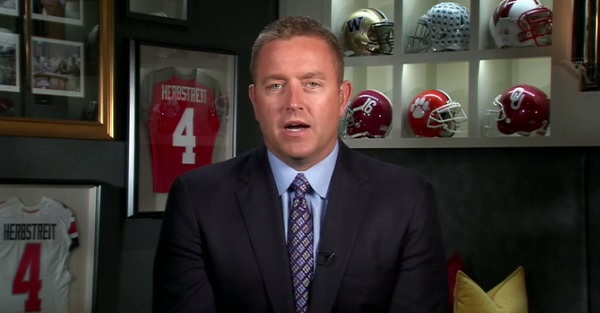 ESPN/Screenshot
ESPN/Screenshot
Kirk Herbstreit and the ABC team want just one thing out of this year's College Football Playoff: close games.
A lot of games in prime time this year have been blowouts, and this year's bowl season has only piled in the blowout category so far. With that in mind, all Herbstreit and colleague Chris Fowler want is a couple of close games this year.
Herbstreit also references the lack of close games in previous College Football Playoff semifinals. In the six College Football Playoff semifinal games over the past three years, only one has been decided by less than two touchdowns, and three of the games have actually been decided by more than 30 points.
The matchups of No. 1 Clemson vs. No. 4 Alabama in the Sugar Bowl and No. 2 Georgia vs. No. 3 Oklahoma in the Rose Bowl seem like they could breed a couple of good games, especially that Sugar Bowl matchup; Alabama and Clemson have put on two classic in each of the last two championship games, and it's hard to imagine something different happening this time around.