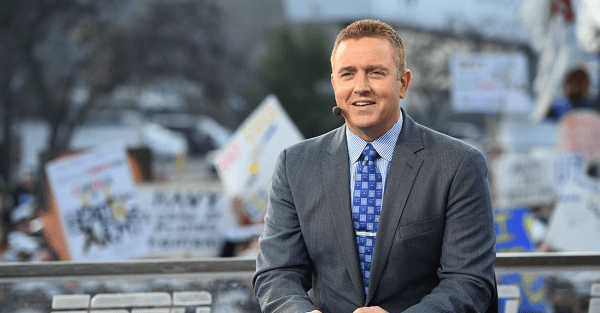 @TCU_DieHards
@TCU_DieHards/Twitter
Kirk Herbstreit joined the guys on ESPN's College GameDay as he usually does and they got to the pick 'em segment of their broadcast. Not only did Herbstreit choose one top-10 upset, but he chose two!
He went with unranked Colorado taking out No. 7 Washington in Boulder.
And then chose No. 16 TCU to take beat No. 6 Oklahoma State in Stillwater, Okla. It's not often that Herbstreit goes with one major upset let alone two in the same weekend so we'll have to see if he ends up being right about these games. The Washington game is at 10:00 p.m. while the OSU game is set for a 3:30 p.m. kickoff.