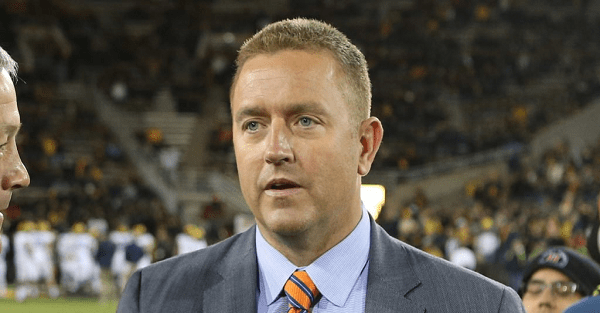 @SportsRadio_740/Twitter
@SportsRadio_740/Twitter
Kirk Herbstreit has made a pretty big change in his top six rankings after a weekend filled with upsets. He knocked out Clemson completely and replaced them with Penn State despite the fact that the Nittany Lions didn't play this weekend while Georgia obliterated Missouri:
Wisconsin is still on the outside looking in right now, but they are primed to make a jump should any of those teams slip up in the coming weeks or just don't look that good.
Here was his list from last week:
Herbstreit's list may change next week, but there don't look to be too many good games that could make him change his mind. Of course, we said that about this past week so we can't rule anything out.