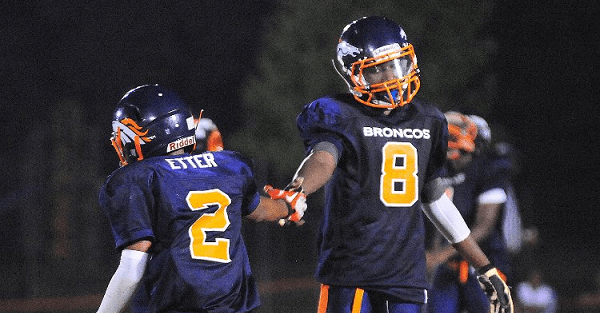 Twitter/@ywd_ballislife
Twitter/@ywd_ballislife
Five-star weakside defensive end KJ Henry remains uncommitted as his decision date approaches, but revealed an advantage that may help teams earn his commitment.
Henry told The State during Monday's Shrine Bowl practice that he wants his finalists to consider hiring his father, Charlotte running backs coach Keith Henry, as an assistant.
"Out of my five schools, if my dad were to end up anywhere, obviously that's what he loves to do and he is part of my family and I like all five schools enough to where that could be a big decision coming forward. It's nothing where it is an analyst type deal or anything like that, but if he could go in and coach that would be big.

"At the same time, we have already talked about that. He is not pressuring me like if he were to get a job he's letting every coach know that doesn't ensure that I'm committing there. It's still my decision, but it is definitely something I think about."
Henry has narrowed down his final choices to Clemson, South Carolina, Georgia, Alabama and Virginia Tech.
On January 9, 2018, teams will be able to add a 10th assistant coach as part of a new NCAA rule.
Henry ranks as the No. 2 weakside defensive end and No. 8 overall prospect for the 2018 national recruiting cycle, according to the 247Sports Composite.
The North Carolina native is expected to announce his college choice on Dec. 20 during a live ESPN broadcast from his high school, West Forsyth, in Clemmons, N.C.