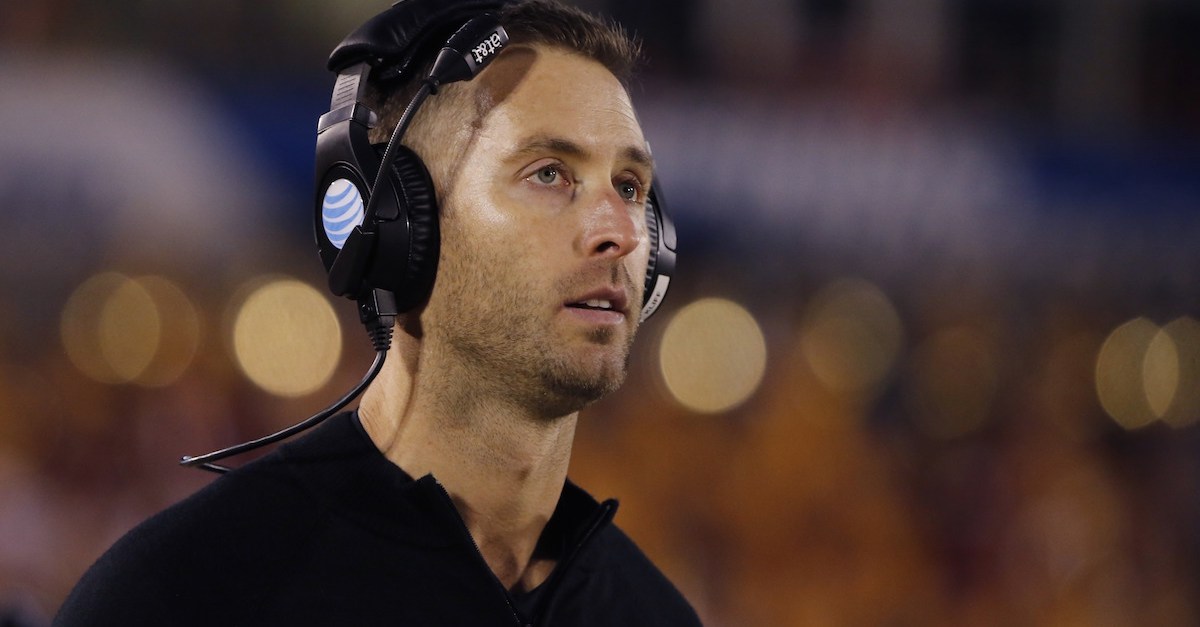 David Purdy/Getty Images
AMES, IA - NOVEMBER 22: Head coach Kliff Kingsbury of the Texas Tech Red Raiders coaches from the sidelines in the second half of play at Jack Trice Stadium on November 22, 2014 in Ames, Iowa. Texas Tech defeated Iowa State 34-31. (Photo by David Purdy/Getty Images)
Texas Tech coach Kliff Kingsbury enters the 2017 season on the hot seat and he's well aware of it.
"It comes with the territory," Kingsbury told the Star-Telegram. "Obviously, we know what's at state. We know we have to be much-improved. But that's part of the job. Everybody but the four that make the playoff are basically on the hot seat in college football. You're coaching for your job every year and we know that. I don't feel any more pressure than I ever have. I always expect to win."
Kingsbury, now in his fifth-year with the Red Raiders, recently ranked No. 3 among CBSSports.com's top five coaches on the hottest seats nationally, as well as consistently ranking in the top 10 among several other outlets' lists.
Texas Tech finished the 2016 season with a 5-7 overall record and has gone 13-23 in conference games during Kingsbury's first four seasons as head coach.
The former Red Raiders quarterback is under contract until the 2020 season after signing an extension in 2014. However, Texas Tech has gone 16-21 since the deal was reached.