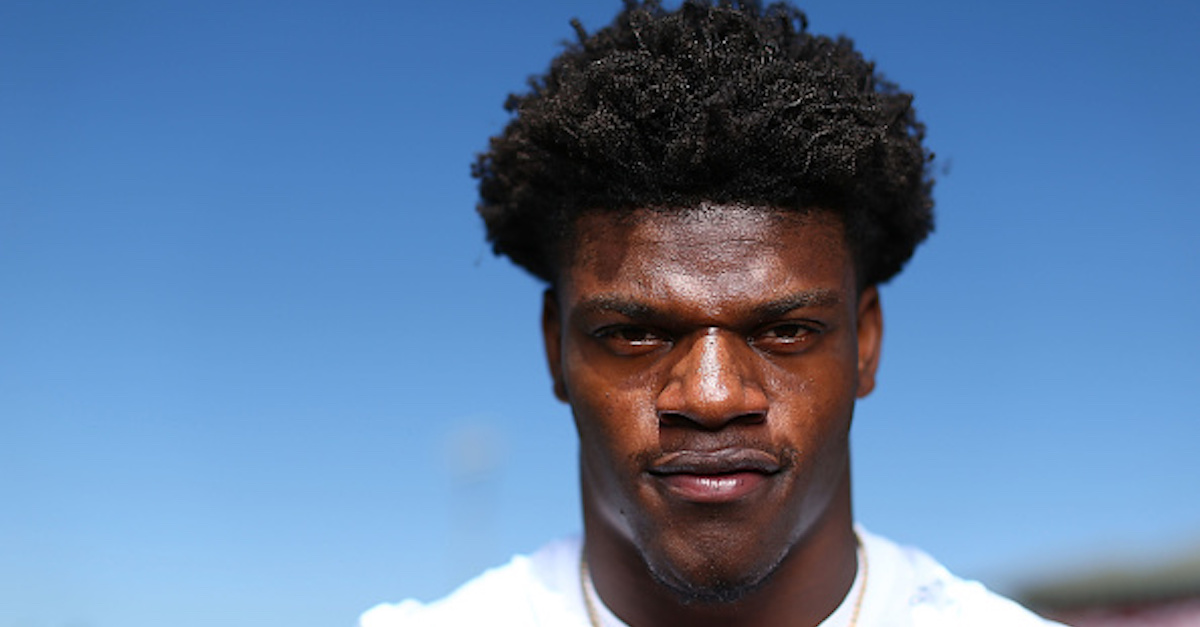 Joe Scarnici/Getty Images
CORONADO, CA - MAY 27: Lamar Jackson of the University of Louisville attends Steve Clarkson's 13th Annual Quarterback Retreat on May 27, 2017 in Coronado, California. (Photo by Joe Scarnici/Getty Images)
Ahead of Louisville's contest against North Carolina, Tarheels defense Andre Smith flubbed his words a bit as he was talking about reigning Heisman winner Lamar Jackson.
He started to say, "If he's going to beat us with his arm," realized he was saying Louisville could win and backtracked. That, unfortunately for him, resulted in some bulletin board material. And Jackson certainly ran with it (pun totally intended).
Jackson rattled off a 25-for-39 effort for 393 yards and three touchdowns through the air, momentarily silencing the, "can he do it with his arm," doubters. He added 19 carries for 132 yards and helped lift Louisville to a 47-35 win on the road.
For the No. 17 team in the country, Louisville should see the ACC as a wide-open conference. If they can run the table, a spot in the College Football Playoffs may be possible. To keep those hopes alive, they'll need Jackson to look more like he did Saturday and less like he did at the end of last season.