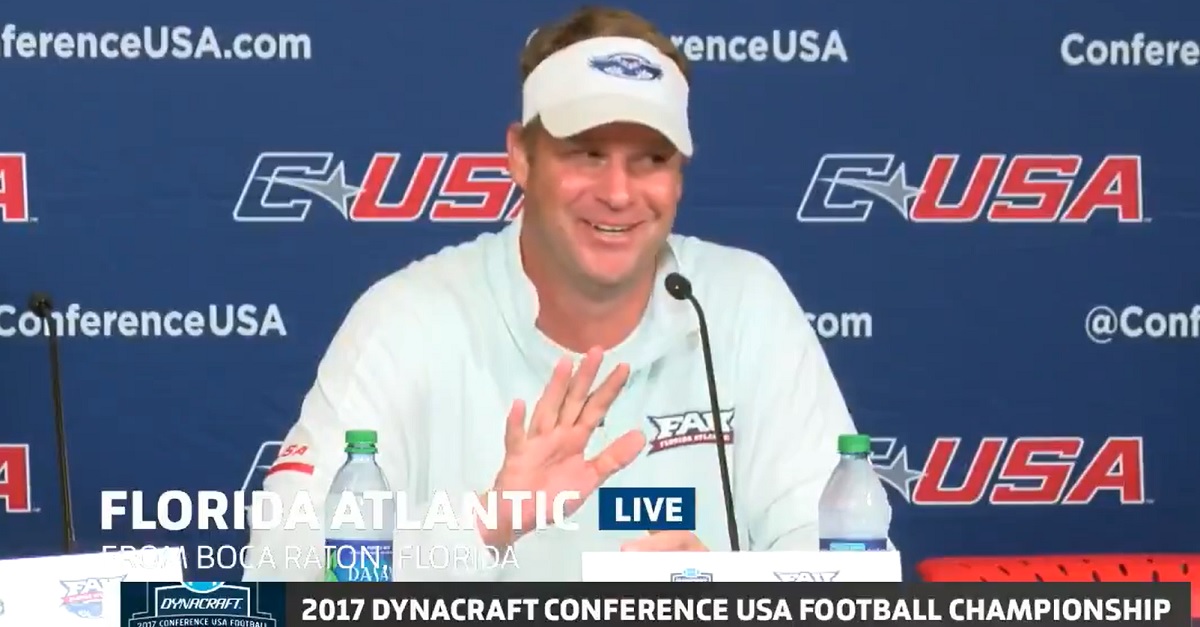 @sinow/Twitter
"We want Bama!" Florida Atlantic fans said, perhaps in jest, after their Owls won the C-USA Championship Game.
FAU head coach Lane Kiffin had a very clear and hilarious response to that: No you don't.
"No no, not so fast, you ain't ready for that…"
Kiffin, the former Alabama offensive coordinator, is in his first year as the Florida Atlantic head coach. While Kiffin admitted that he would enjoy playing his former team, he seems to be aware of his team's place in the college football pecking order, even after a fantastic year for the Owls.
Alabama, of course, is still vying for a spot in the College Football Playoff.
With the conference title win over North Texas, Florida Atlantic is now 10-3 on the season. The Owls went undefeated in C-USA play this year.