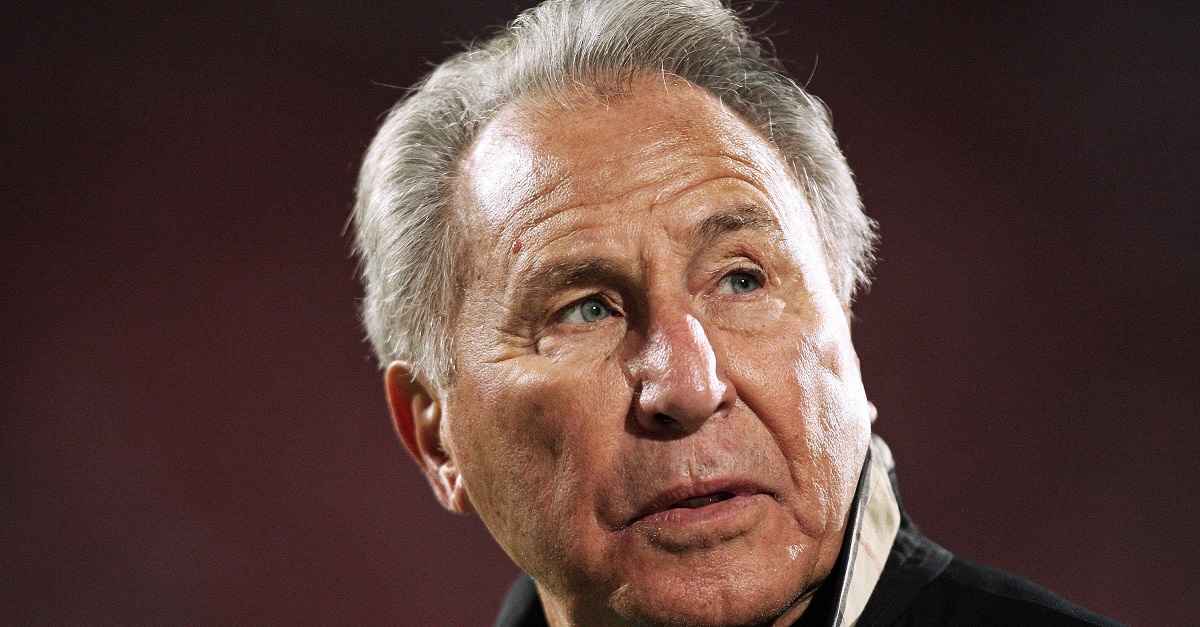 Jamie Sabau/Getty Images
COLUMBUS, OH - OCTOBER 25: ESPN television personality Lee Corso watches the Ohio State Buckeyes play the Penn State Nittany Lions on October 25, 2008 at Ohio Stadium in Columbus, Ohio. (Photo by Jamie Sabau/Getty Images)
Everyone loves Lee Corso and he has been a fixture in the lives of college football die-hards for decades. However, the 82-year-old suffered a well-publicized stroke back in 2009 and, given his age, it is clear at times that Corso just isn't quite the same on the air.
With that in mind, the legendary former college football coach spoke to the Washington Post and opened up about his issues with communication at this stage.
?It hurts me not to be able to communicate like I used to. I used to be pretty good at coming back, you know, quick one-liners. I don?t have spontaneity, I can?t do that as much now. ? Every single week, I memorize the show, so that when I get on, I can actually do it. It gets frustrating, because I want to be able to be like I was. But the doctor told me about two or three weeks after, he told me, ?Lee, you?ll never be the same. You might as well adjust to how you?re going to be.? I haven?t. But I was determined to get back on television. I wanted to get back.?
Beyond the quote above, the piece also revealed that Corso now utilizes a plan that includes "learning his lines" to say on the College GameDay broadcast and that he has issues with making changes on the fly so he relies on memorization to navigate his appearances. There is, of course, nothing wrong with what Corso is doing and it takes real dedication to put in the work required to memorize on that kind of level when realizing just how long College GameDay actually is each week.
It is tough to listen to Corso, who is a legitimate legend, talk about his health in this way but he has done what it takes to stay on the air and is still wildly entertaining after all these years.