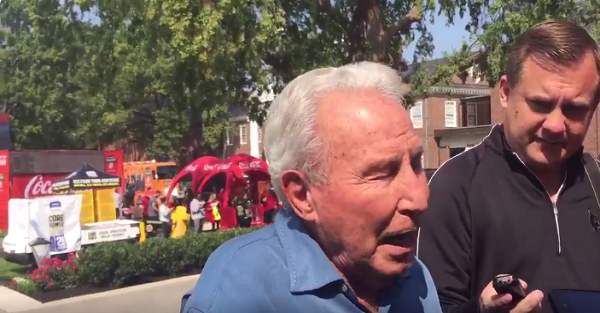 @rickbozich/Twitter
@rickbozich/Twitter
Lee Corso has seen some pretty great quarterbacks in his day as a former coach and an analyst for ESPN. He's seen Heisman winners, national title winners and plenty of first-round picks. However, there's one older QB he thinks is the greatest that might surprise some people.
Staubach didn't put up stats like some of the more modern players because he never really played in an age of supreme passing. However, he did win the Heisman in 1963 and earned several other superlatives like Super Bowl MVP. He also was the passing leader four times during his NFL career and was the passing touchdowns leader once as well.
To even put Lamar Jackson in a conversation like that is pretty high praise as well. He has a chance to repeat as Heisman and he's off to a roaring start averaging over 500 yards of offense through two games this season.
[h/t The Spun]