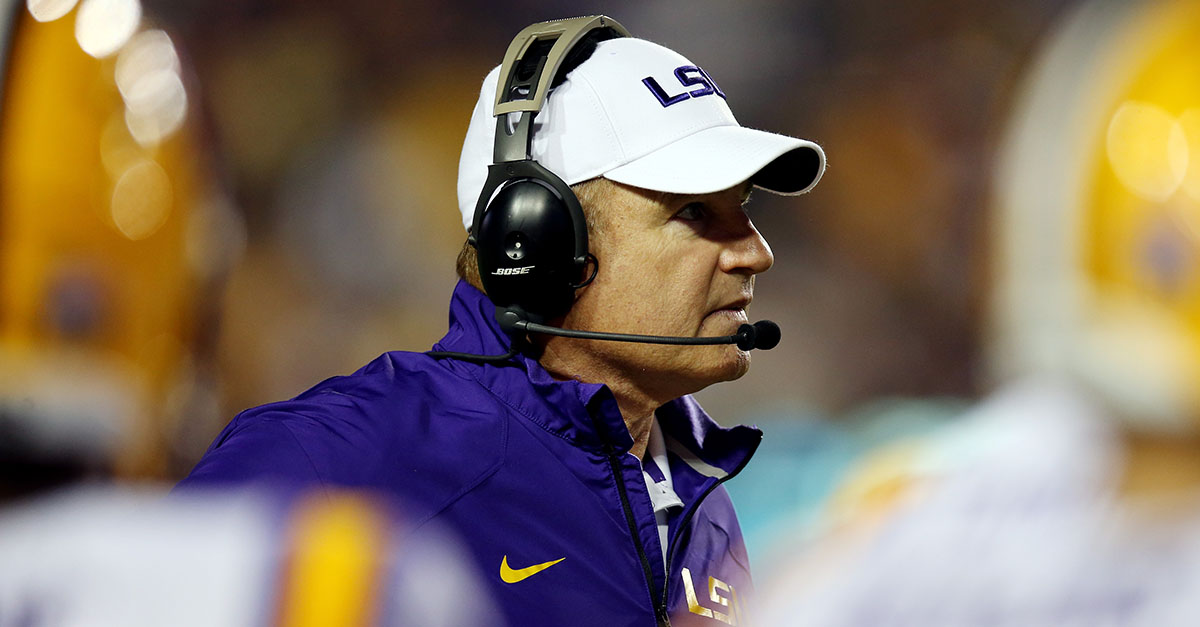 Chris Graythen/Getty Images
BATON ROUGE, LA - NOVEMBER 08: Head coach Les Miles of the LSU Tigers looks on from the sideline against the Alabama Crimson Tide during a game at Tiger Stadium on November 8, 2014 in Baton Rouge, Louisiana. (Photo by Chris Graythen/Getty Images)
Les Miles didn't make it through the 2016 season at LSU, as the former National Championship winning head coach was ousted before the end of September. With that in mind, there has been plenty of speculation about what could have happened with Miles in Baton Rouge and, on Tuesday, word broke that Miles was once offered more money to return to a program that he holds dear.
Ross Dellenger brings word that Miles declined an offer to coach at his alma mater in 2011 and, for Michigan fans, the hire of Brady Hoke is still especially controversial. To be fair, though, the Michigan side of things doesn't exactly paint the same picture.
John U. Bacon, for context, is perhaps the leading historian on Michigan football, and this isn't the first time that the Wolverines have denied making said offer to Miles.
How would things have been different? Well, Miles would likely be employed in Ann Arbor at this point given that he would have received a long leash and Michigan also would not have enjoyed the opportunity to court and hire Jim Harbaugh a few years later. As for LSU, it is always fun to recklessly speculate as to what the program would have done if Miles bolted five years ago, but today, the focus is on what the plan is in Baton Rouge moving forward.
It seems likely that the two sides will never agree on this, but the current buzz is that Les Miles could have been in Ann Arbor in 2011 and he might have made a serious mistake.