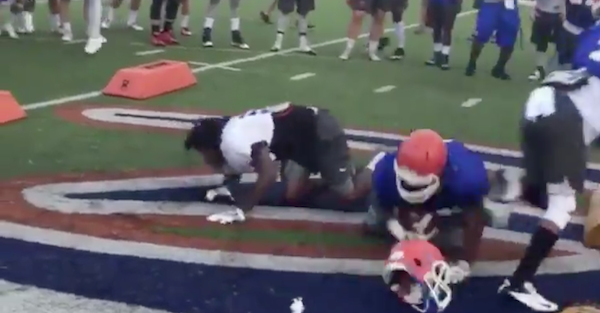 @SInow/Twitter
Football is nearly officially back, which means teams are anxious to get out on the field and start hitting.
In a 3v3 drill, little known Louisiana College gave us the biggest hit of the summer, when a defender tried to match up with the runner and he caught a vicious shoulder en route to getting completely trucked over:
Luckily the kid popped back up just fine. Football can't get here soon enough.