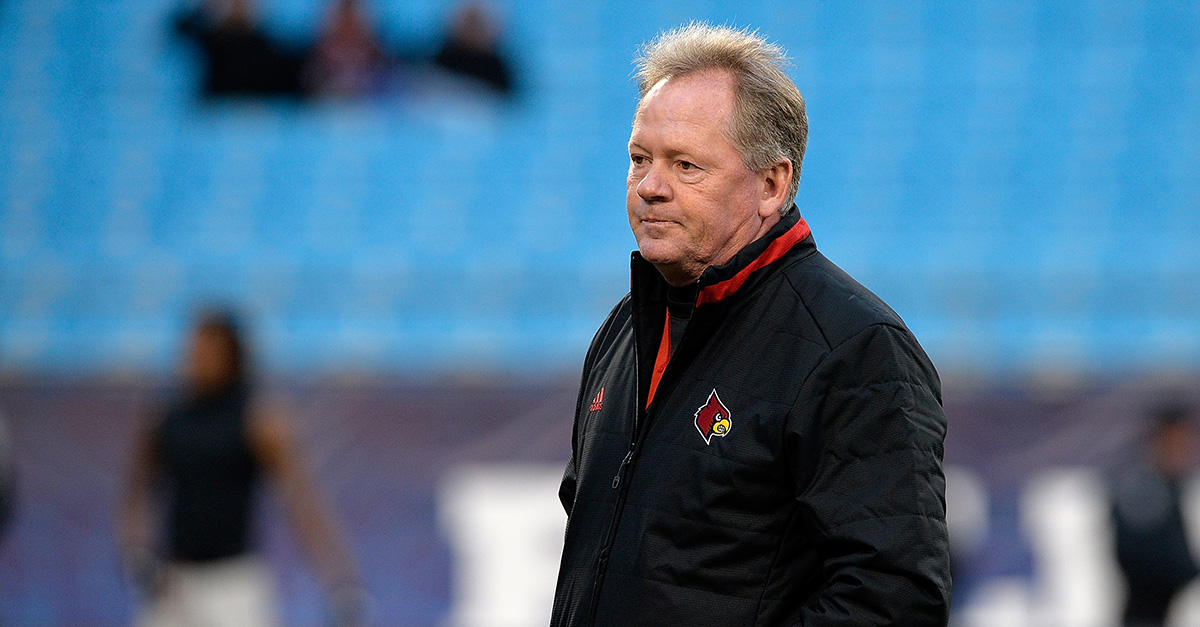 Grant Halverson/GettyImages
In an non-shocking turn of events, Bobby Petrino is wrapped up in another public relations snafu.
On Wednesday, it was discovered that Petrino had a very inappropriate tweet under the "likes" section of his Twitter page. The offending tweet has since been removed from his "likes", but it lives on forever in screenshot form.
WARNING: Picture below may be NSFW
The screenshot in its full form can be view here. (via Reddit, and more NSFW than the picture above)
Petrino has since released a statement on the issue, essentially saying that his account was hacked.
"I was alerted this morning that there was inappropriate material on my official Twitter account. While the account is generally under my supervision, there are multiple people, and possibly an unauthorized user who have access to my account. We've always taken the appropriate steps top make sure our official social media accounts are secure and are we taking measures to make sure this situation never happens again."
RELATED: Twitter started creeping on Tom Herman?s wife after Houston?s Peach Bowl win
Yes, that is a very eloquent way of saying "I was hacked."
Nevertheless, this is another public relations disaster for Petrino. There was his sudden resignation from the Falcons, the bike accident and scandal at Arkansas… and now this.
Dude just can't seem to keep in clean for a good stretch of time, can he?
[H/T College Spun]