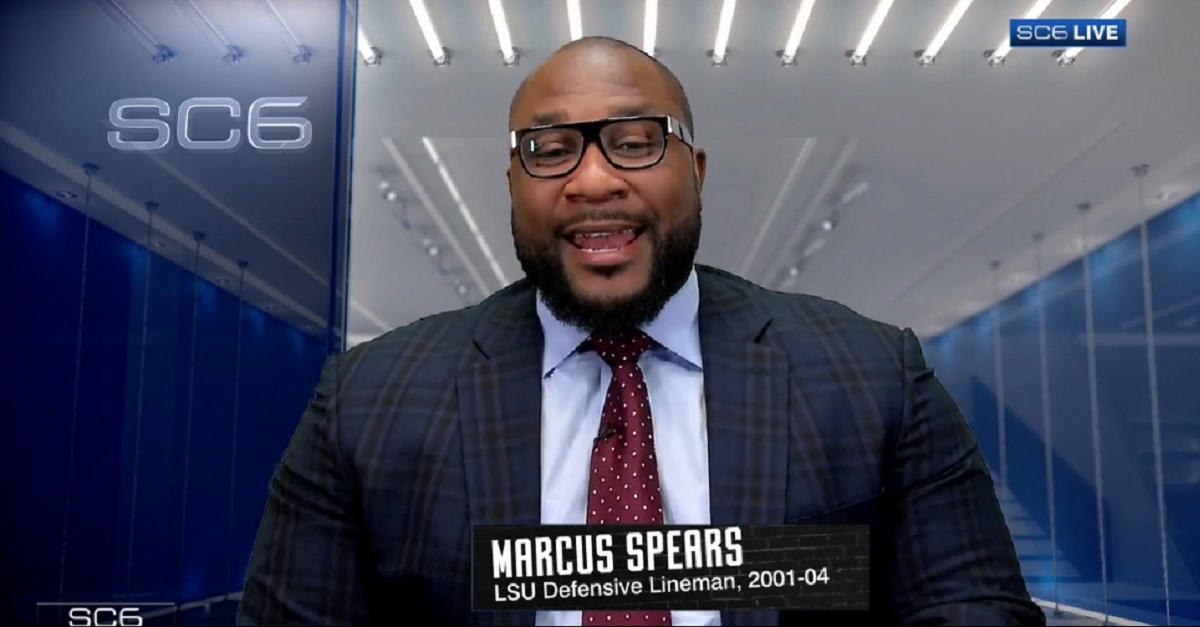 Clippit/Screenshot
Current ESPN analyst and former LSU defensive lineman Marcus Spears is apparently not a member of the Big Ten hype train.
Prior to the release of the College Football Playoff rankings on Tuesday, Spears was on ESPN to give his own take on the rankings. Spears gave a top four consisting of Clemson, Oklahoma, Auburn, and Alabama, leaving undefeated Wisconsin all the way down at No. 6.
'
Of course, Spears isn't in charge of the Playoff committee, where Wisconsin is currently ranked No. 4, but this might bring some worry out of both the Badgers' and Buckeyes' fan bases. Wisconsin, despite a 12-0 record, is already behind three teams with one — or more, in the case of Auburn — losses, so clearly the committee doesn't quite see "it" when it comes to Wisconsin.
While the Badgers are likely in if they convincingly beat Ohio State in the Big Ten Championship Game, the Buckeyes have more to be concerned about. Even if they do beat Wisconsin, will that be enough for Ohio State, or will Wisconsin have been "exposed" to be overrated, thus hurting the Buckeyes despite a potential win?
Well, that's part of the fun in college football. I guess we will find out exactly what happens this upcoming weekend.