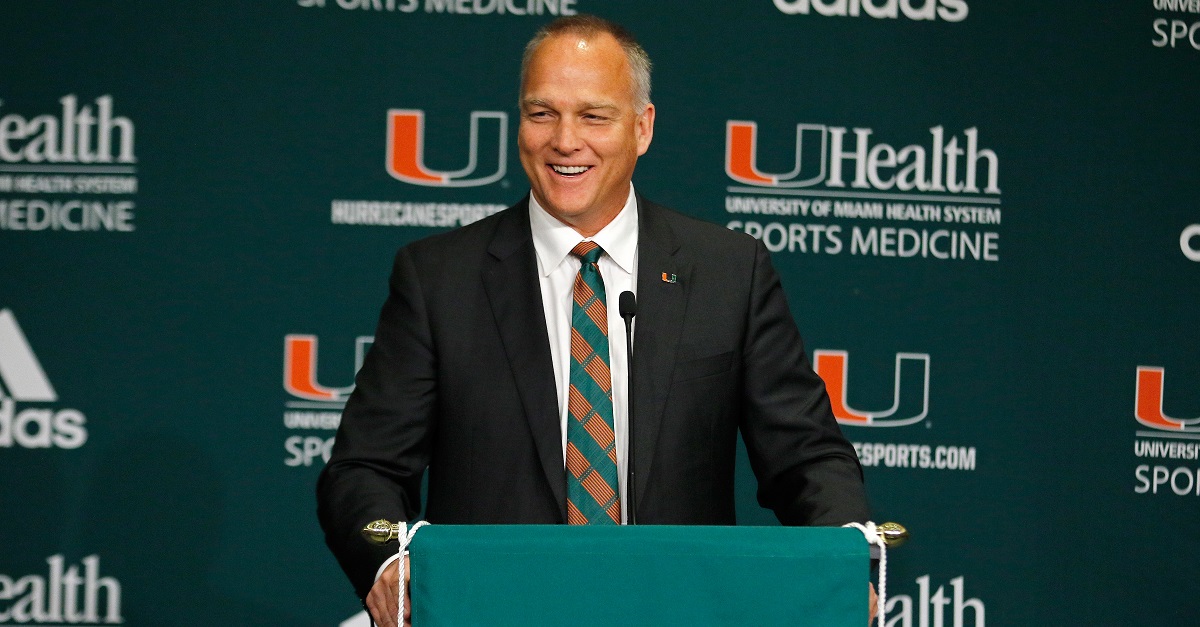 Joe Skipper/Getty Images
CORAL GABLES, FL - DECEMBER 04: New University of Miami Hurricanes head football coach Mark Richt speaks after he was introduced at a press conference at the school on December 4, 2015 in Coral Gables, Florida. (Photo by Joe Skipper/Getty Images)
Miami running back Gus Edwards is leaving the program as a graduate transfer, but Mark Richt is blocking Edwards from playing for any school on the Hurricanes' schedule next season.
Related: Former four-star Michigan quarterback announces transfer destination
Edwards, who is from Staten Island, wants to transfer closer to home after the birth of his son. Pittsburgh and Syracuse are on Miami's schedule next season, so Edwards can't transfer to either. Edwards was committed to Syracuse before flipping to Miami out of high school.
Last August, Richt said he doesn't believe in transfer restrictions because "life is too short."
"I have unconditionally released every guy that ever wanted to leave," Richt said in August. "I'd call the commissioner [of the conference] and say, 'Hey, if the kid wants to go…let him go wherever he wants to go.'"
Last year, defensive back Maurice Smith wanted to transfer from Alabama to Georgia, but Nick Saban blocked the transfer for a long time. He eventually relented, and Smith went on to help Georgia defeat Auburn in November—which secured the SEC West for Alabama.
It's easy to see where Richt is coming from since he doesn't want to coach against Edwards next season, but it's hypocritical given his statements less than a year ago about transfers.
(h/t Scout.com)