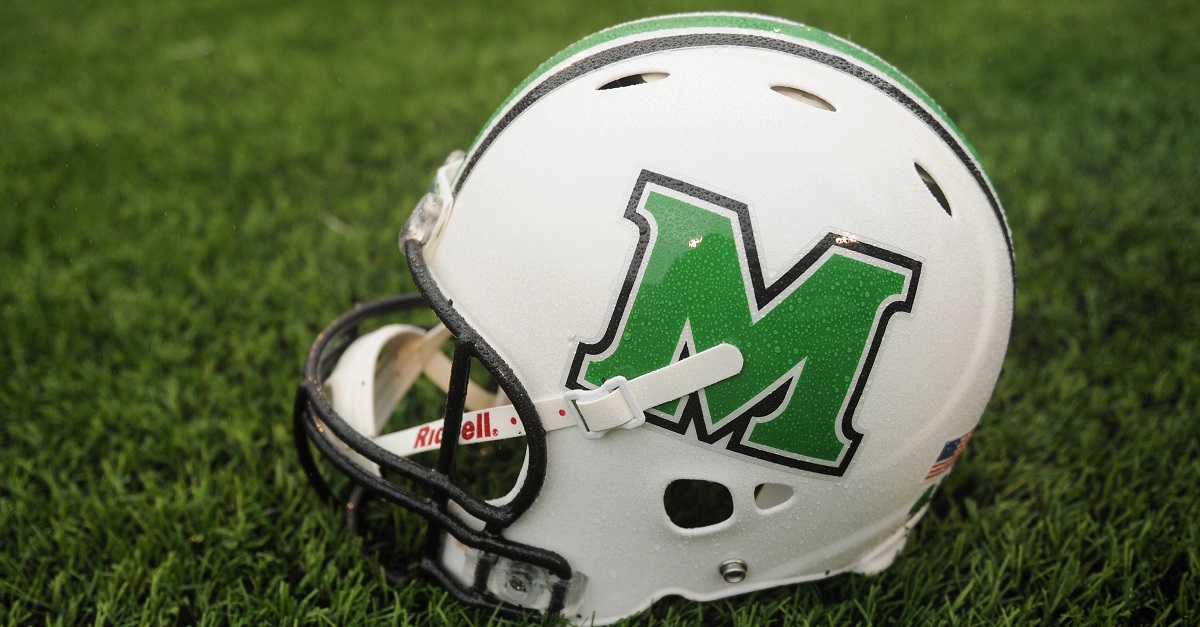 Maddie Meyer/Getty Images
HUNTINGTON, WV - DECEMBER 06: A Marshall Thundering Herd helmet as seen on the sideleine at Joan C. Edwards Stadium during the Conference USA championship game on December 6, 2014 in Huntington, West Virginia. The Thundering Herd defeat the Bulldogs 26-23. (Photo by Maddie Meyer/Getty Images)
According to the Herald-Dispatch in Huntington, WV, Marshall defensive tackle Larry Aaron is currently paralyzed after being struck by stray gun fire at a New Year's party.
The Herald-Dispatch quotes Aaron's mother, Melissa, in saying that Aaron has no feeling in his legs and that the bullet currently cannot be operated on as it is too close to Aaron's spinal cord.
"It is in his spine and he has no feeling in his legs," Melissa Aaron said. "They can't remove it because they are afraid it could be dangerous and hinder him even more to do so. It is right in the middle of his spine."
The report says that Aaron's injuries are not considered life-threatening. It also states that police are still searching for a suspect in the shooting.
Aaron, a freshman, played in eight games for Marshall this season. He recorded 13 total tackles (0.5 TFL) for the Thundering Herd.