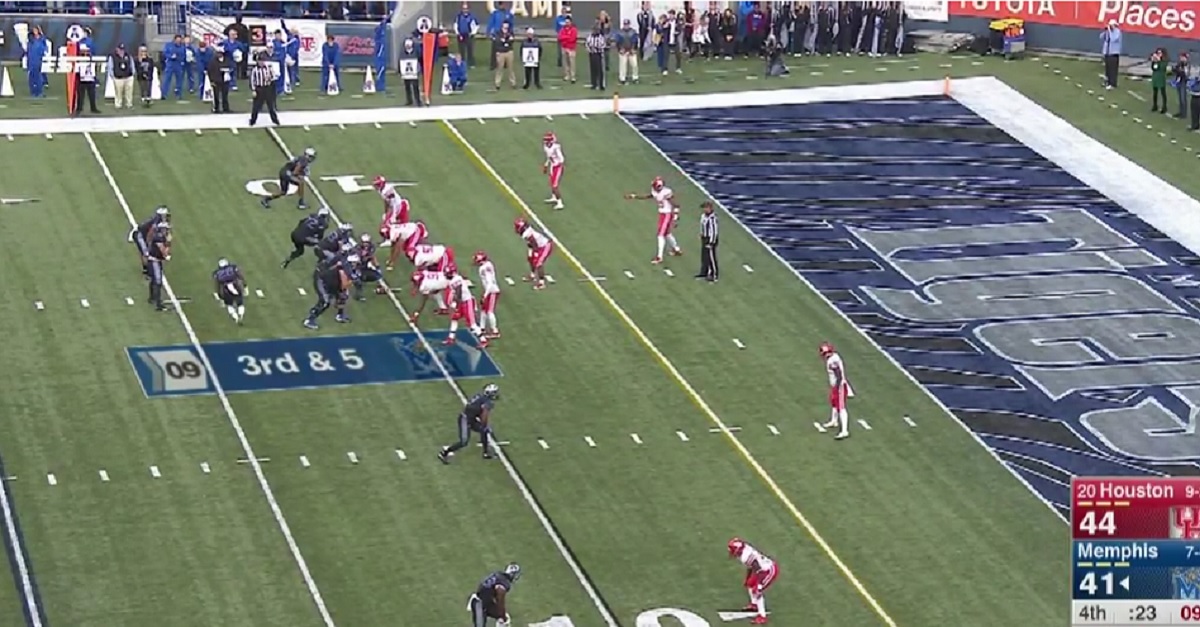 Clippit/Screenshot
Houston shocked the college football world last week when they absolutely demolished then No. 5 Louisville in a 36-10 blowout. This week, it was Houston's turn to be the upset party.
Memphis pulled off a dramatic upset of the No. 20 Cougars on Friday, scoring this late touchdown to give them a 48-44 lead with 19 seconds left.
Houston had taken the lead just a minute earlier, which came after they had come back from a 34-17 halftime deficit. Houston attempted a final comeback attempt with those 19 seconds left, but they simply didn't have enough time, even with all three timeouts available.
This loss is big, and it may be enough to push Tom Herman to a bigger school as a part of the crazy coaching carousel that's about to come up in college football. However, there's also a chance that it has no difference, as Herman may have already made up his mind to leave or stay.
Memphis moved to 8-4 on the season with the win. Meanwhile, Houston dropped to 9-3.