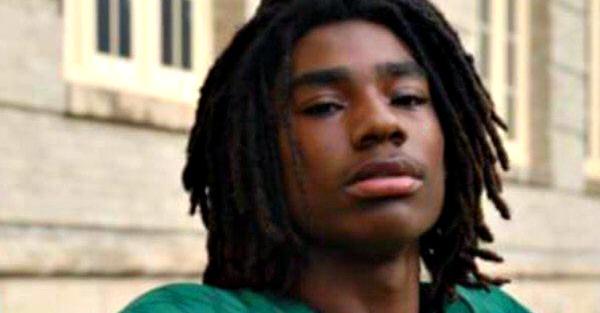 Corey Rockafler via Twitter
A Cleveland high school quarterback who helped lead his team to a city championship has died following a senseless act of senseless violence.
Michael Chappman, 17, died from injuries he sustain following a drive-by shooting. Authorities say he was an innocent bystander who was caught between the bullets.
The Associated Press reported that on July 6, Chappman went to a Cleveland park with a friend after leaving work, and while there, he was shot twice from behind. He died Sunday, just over two weeks after the incident.
After the shooting, Chappman was well enough to speak to Fox 8-TV in Cleveland. At the time, the report said he was "seriously" injured when a bullet tore through his throwing arm and torso, and across his spine. The report noted, at the time, that he may never walk again.
Chappman, the team's quarterback and team captain, helped lead Jay Hay past Rhodes 19-16 for the city championship last November.
There are no suspects in the case.