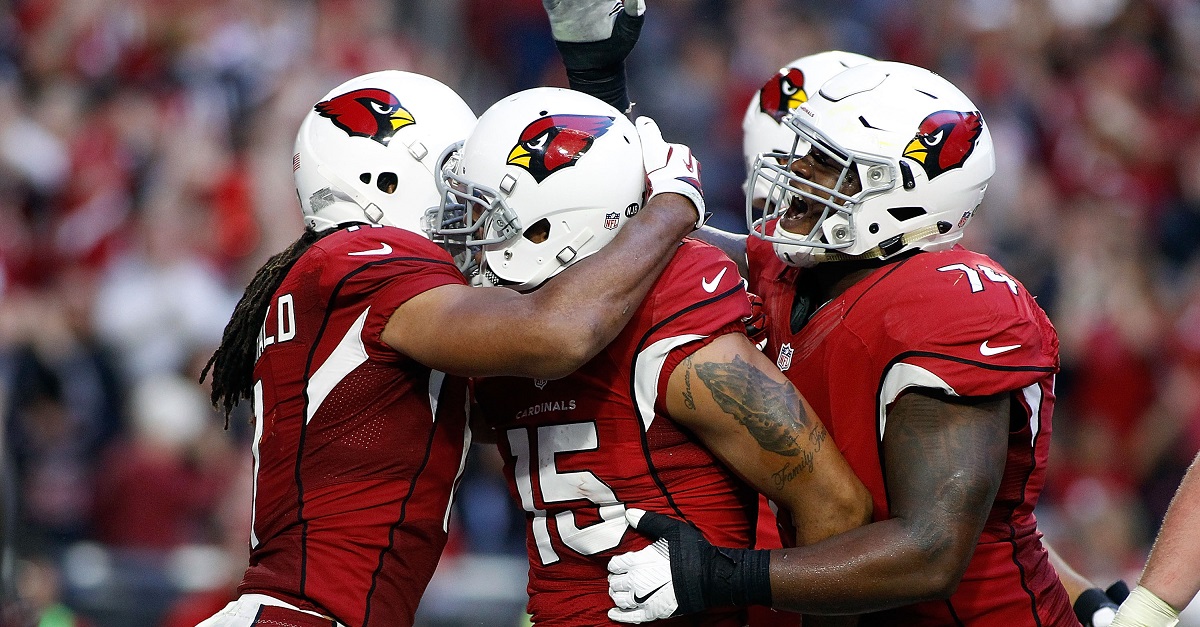 Ralph Freso/Getty Images
GLENDALE, AZ - DECEMBER 04: Michael Floyd #15 of the Arizona Cardinals celebrates with teammates Larry Fitzgerald #11 and D.J. Humphries #74 after his touchdown catch against the Washington Redskins during the third quarter of a game at University of Phoenix Stadium on December 4, 2016 in Glendale, Arizona. The Cardinals defeated the Redskins 31-23. (Photo by Ralph Freso/Getty Images)
According to TMZ, it looks like former Arizona Cardinals and current Patriots wideout Michael Floyd could be facing mandatory jail time after his DUI arrest last week.
TMZ, citing the Scottsdale Police Department, says that Floyd's blood alcohol concentration (BAC) after his arrest 0.21, well over the legal limit of 0.08. By Arizona law, this would be classified as a "super extreme DUI" and Floyd could face a mandatory 45 days in jail for the offense.
Floyd was allegedly asleep at the wheel of his vehicle when he was approached by police during the incident.
The Cardinals released Floyd after the incident, and he was later picked up by the Patriots. Floyd had 446 receiving yards and four touchdowns on the season before he was released.