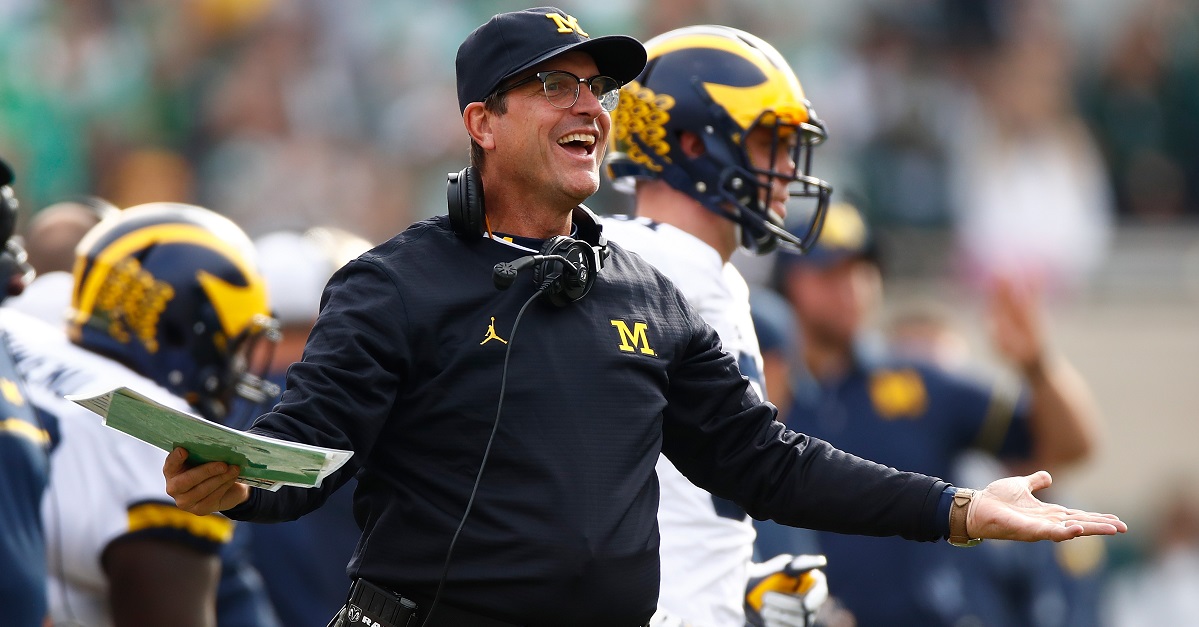 Gregory Shamus/Getty Images
Photo by Gregory Shamus/Getty Images
The Michigan Wolverines had the most players drafted in the 2017 NFL Draft with 11, including two first round picks in Jabrill Peppers and Taco Charlton.
Florida State only had four players drafted, and they had no players taken in the first round. Well, FSU tight ends coach Tim Brewster decided to call out the Wolverines in a tweet after the draft.
Florida State defeated Michigan 33-32 in the Orange Bowl, so Brewster and Co. have some bragging rights over the Wolverines.
Related: A Florida State coach trolled Michigan following the NFL Draft 
However, Jim Harbaugh took exception to the tweet, and he naturally responded to Brewster directly.
No coach is better on Twitter than Harbaugh. Harbaugh's response was delayed—probably due to Michigan's spring trip to Italy—but it was definitely worth the wait.