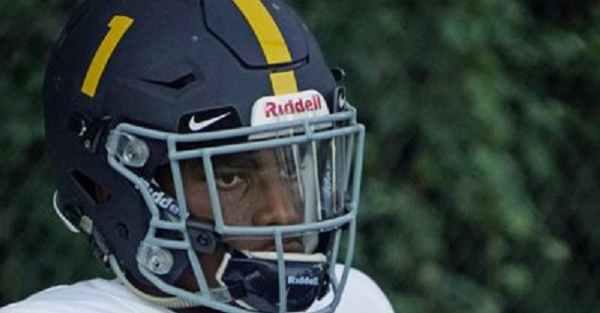 @ericdgray1/Twitter
@ericdgray1/Twitter
Eric Gray won't be getting onto anyone's campus to play some football until 2019, but he's already going to see some campuses this year as part of some visits. 2019's No. 1 all-purpose back — according to 247Sports' own rankings — already has major offers from Michigan, Stanford, LSU, Miami and West Virginia among others. He also knows where he is taking visits.
247Sports has the six schools he'll be visiting this fall which include: Notre Dame (this week), Memphis, Tennessee, Ohio State, Vanderbilt and Michigan. He's ranked as the No. 89 overall recruit in the class and the No. 4 recruit in the state of Tennessee.
He plays for Luasanne Collegiate School in Memphis and has other offers from Colorado, Stanford, Nebraska, Ole Miss, Mississippi State, Southern Miss and Vanderbilt.
Here are some of his highlights: