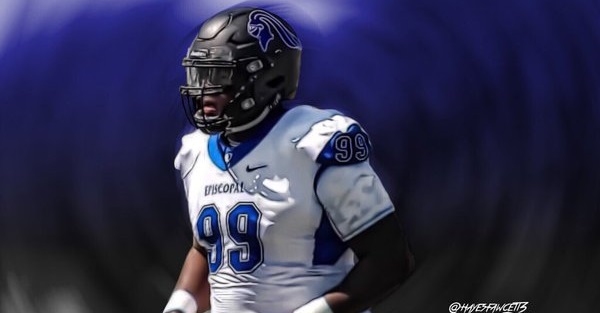 Five-star defensive tackle Marvin Wilson (6-foot-4, 329 pounds, Bellaire, TX) clearly didn't like the recent news about Bo Davis.
Davis resigned from Alabama on Friday, with the initial rumors pointing towards recruiting violations as the reason why Davis decided to leave. Davis works with the Crimson Tide defensive line, where he has done key work for Nick Saban, particularly in helping the Tide win another national title in 2015.
However, his work off the field in recruiting had also been big for Alabama. So big, in fact, that it looks like Wilson has eliminated the Tide from his recruitment due to Davis's resignation.
Wilson is the No. 1 overall recruit over at Rivals.com, and he is a consensus five-star across the board. He is expected to be a huge game-changer at the college football level, and it is a huge loss for the Crimson Tide if he does indeed go somewhere.
RELATED: Bo Davis officially resigns, Nick Saban releases statement
Sure, Alabama picks up recruits with the best of them, but losing out on the No. 1 guy this early in the process is never fun.
247Sports currently lists LSU, Texas, Baylor, and Texas A&M as potential destinations. However, with this news about Davis and Alabama, expect some of the other powerhouse to ramp up their recruiting efforts for Wilson over the next few months.