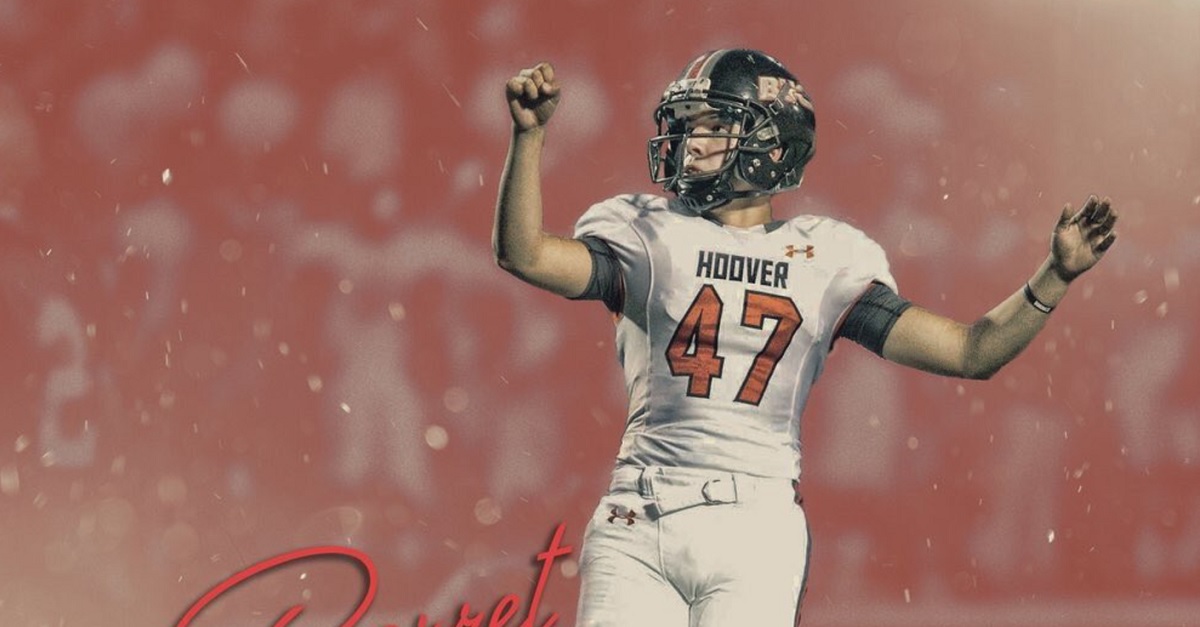 Barret Pickering/Twitter
Hey, don't underestimate the value of a quality kicker!
Place kicker Barret Pickering is rated as a five-star per the Kohl's kicking rankings, where he is also rated as the No. 2 kicker for the 2018 recruiting class. Earlier this week, the Hoover, Alabama native announced that he had made a college decision by committing to Nebraska.
Related: Recruiting powerhouse picks up huge 4-star commitment after three month drought
Pickering also had an offer from Vanderbilt. According to 247Sports, Pickering hit all 49 of his extra points last season for the Hoover High School powerhouse football team. He also had a season-long 49-yard field goal last season, which is a big deal considering that most high school teams wouldn't even consider taking a field goal from that distance.
With Pickering on board, Nebraska now has nine commitments for their 2018 recruiting class.