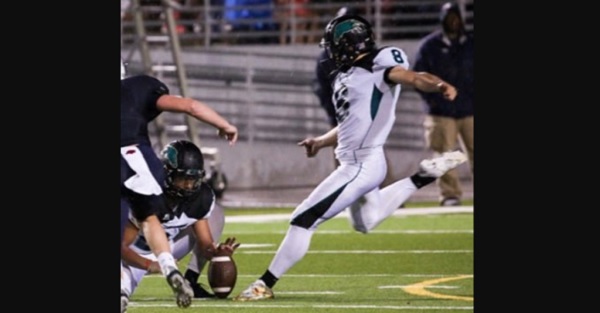 Twitter/Bubba Baxa
The top recruiting class in the nation just got a little stronger.
Bubba Baxa is rated as a five-star kicker by the Kohl's kicking rankings, where he is also rated as the No. 5 kicker of the 2018 recruiting class. On Saturday, Baxa made a big decision by announcing his commitment to Miami.
"Lastly I would like to thank Coach Hartley and Coach Richt for the opportunity to continue my football career," Baxa said in his Twitter announcement. "With all that said, I would like to announce my commitment to the University of Miami!"
Baxa, a Texas native, also had an offers from Army and Baylor.
Miami already had the No. 1 class in the nation, and they get a little bit better with Baxa on board. The Hurricanes now have 18 commits in their 2018 class.