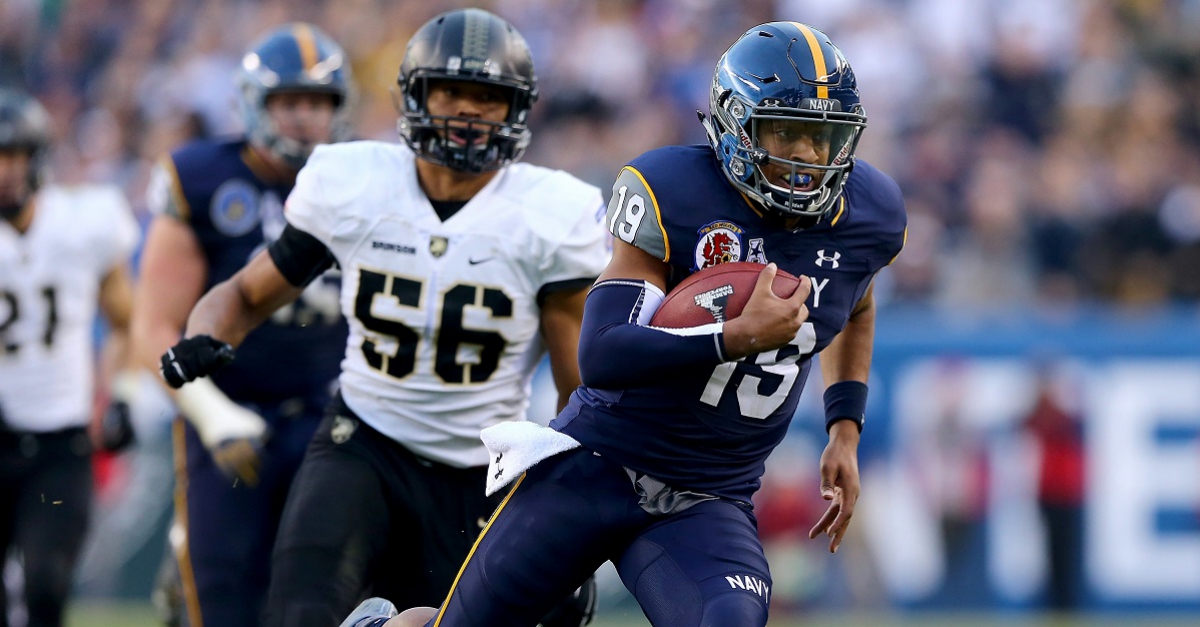 of the Navy Midshipmen of the Army Black Knights at Lincoln Financial Field on December 12, 2015 in Philadelphia, Pennsylvania.
Quarterback Keenan Reynolds had wild success in four years at the Naval Academy, setting the FBS record for most rushing touchdowns in a career. He also finished fifth in the 2015 Heisman voting, which was the highest placement for a Midshipman since Roger Staubach in 1963.
Well, Reynolds earned another accolade on Monday, as Navy had decided to retire Reynolds's No. 19 jersey.
Reynolds is just the fourth player to have his jersey retired by the Naval Academy, joining Roger Staubach (No. 12), Joe Bellino (No. 27) and Napoleon McCallum (No. 30).
Reynolds is currently hoping to break into the NFL as a running back or wide receiver. However, he was snubbed of an invitation to last week's NFL Combine, and is currently trying other methods to get noticed by the NFL.