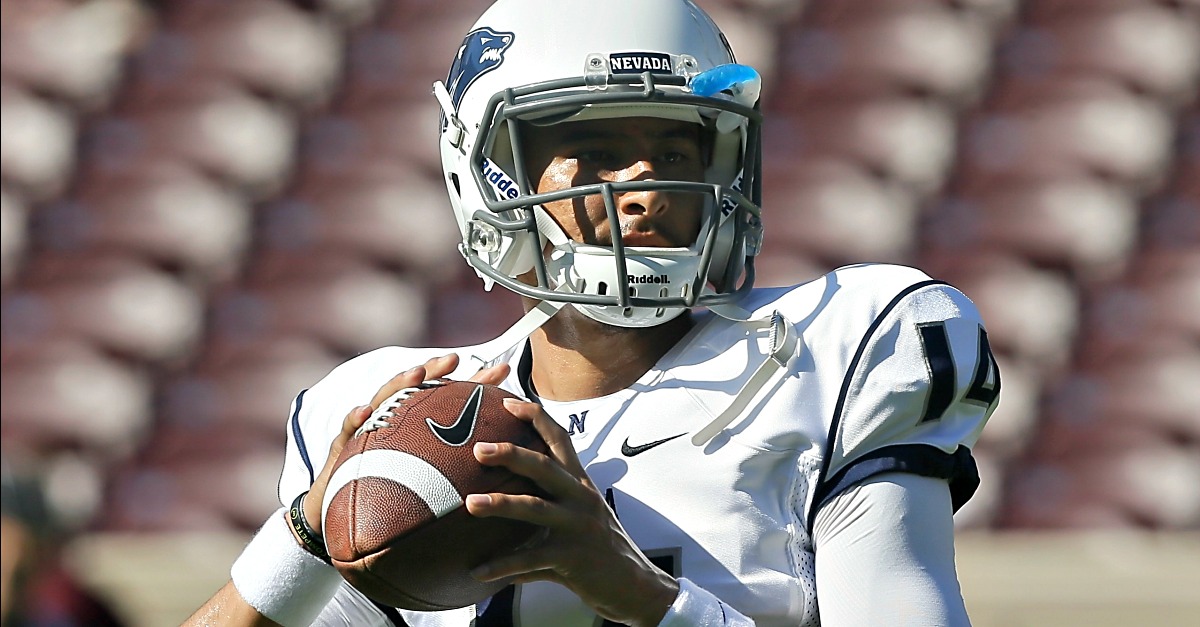 Bob Levey Getty Images
The season hasn't even started, and the Nevada Wolf Pack are already short handed.
Some 16 players are leaving the Pack for various reasons. Four players can't play because they're medically unfit due to concussions; seven walk-on players are out; and three scholarship players graduated and decided not to return, according to the Reno Gazette Journal.
Two decided to transfer. Junior quarterback Hunter Fralick, who competed for the team's starting job in 2015, has fallen to third on the team's depth chart, and will continue his career somewhere else. Cameron Turner, a cornerback, elected to transfer to FCS school Tennessee Chattanooga.
Head coach Jay Norvell sounded as if not all of the decisions to leave were voluntary, in his remarks to the Journal. He said he wasn't happy with spring practice and had some frank discussions with players. He also noted, "You look at the statistics from last season and where we were in rush defense (last in the FBS), we need to improve our personnel."
He also talked about the type of player he wants. "The kids that we bring in need to be physical, hard-nosed kids who like to play and can run.?