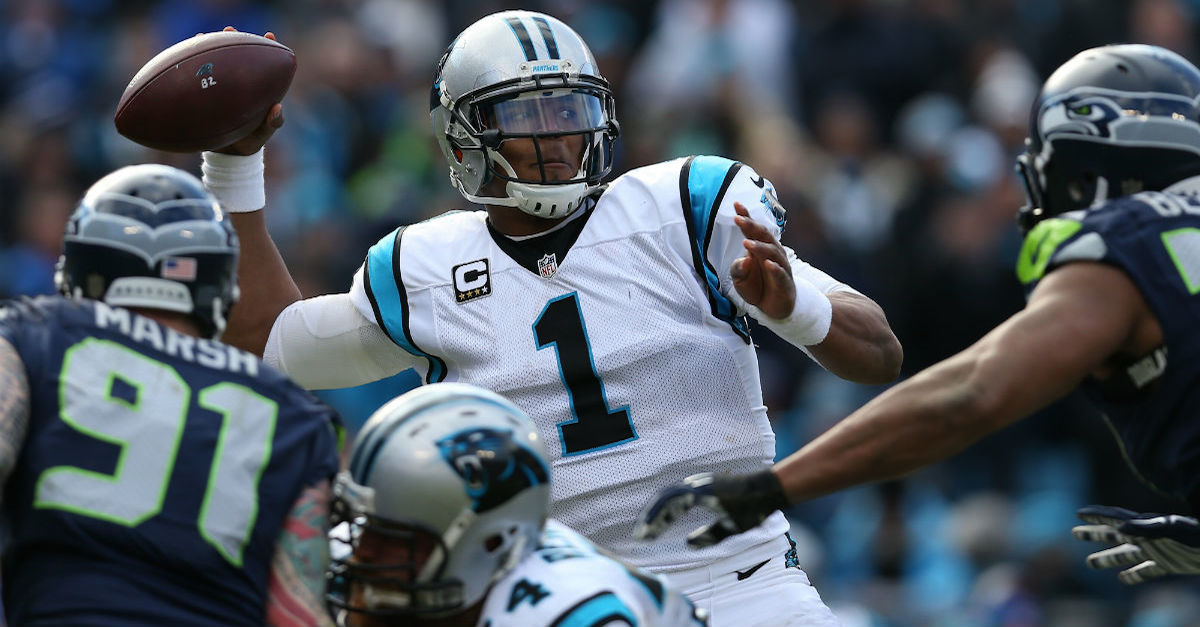 This might be hard to believe, but it is in fact true — this weekend's NFC Championship will feature the first time in NFL postseason history that two Heisman-winning quarterbacks will face off. Carolina Panthers quarterback Cam Newton won the award in 2010 during his magical season with the Auburn Tigers, and Arizona's Carson Palmer took home the award in 2002 with USC.
It may seem a little bit surprising, but the Heisman Trophy hasn't been too good of an omen for NFL quarterbacks. As Kevin McGuire of NBC Sports points out, a big chunk of Heisman quarterbacks in the NFL really never lived up to expectations in the league including Matt Leinhart, Eric Crouch, Chris Weinke and Troy Smith to name a few.
We'll see which Heisman-winner has the edge this weekend in Charlotte.