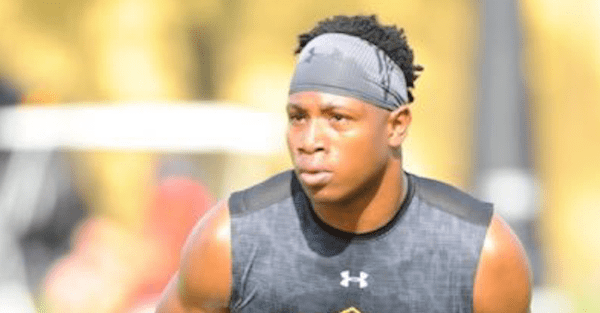 @Allen_Greatness/Twotter
Christopher Allen, a four-star linebacker out of Baton Rouge, Louisiana, committed to Alabama on Sunday, per SEC Country.
"They have said that I could come off the edge like Tim Williams and play the linebacker position like Reuben Foster," Allen told SEC Country last month. "It's kind of unbelievable that they are comparing me to these guys. Those guys are great so I'm just wowed when they say that."
One of the top linebackers in the country, Allen is the No. 4 overall prospect in Louisiana.
He turned down offers from LSU, Florida, Florida State, Michigan and Texas.