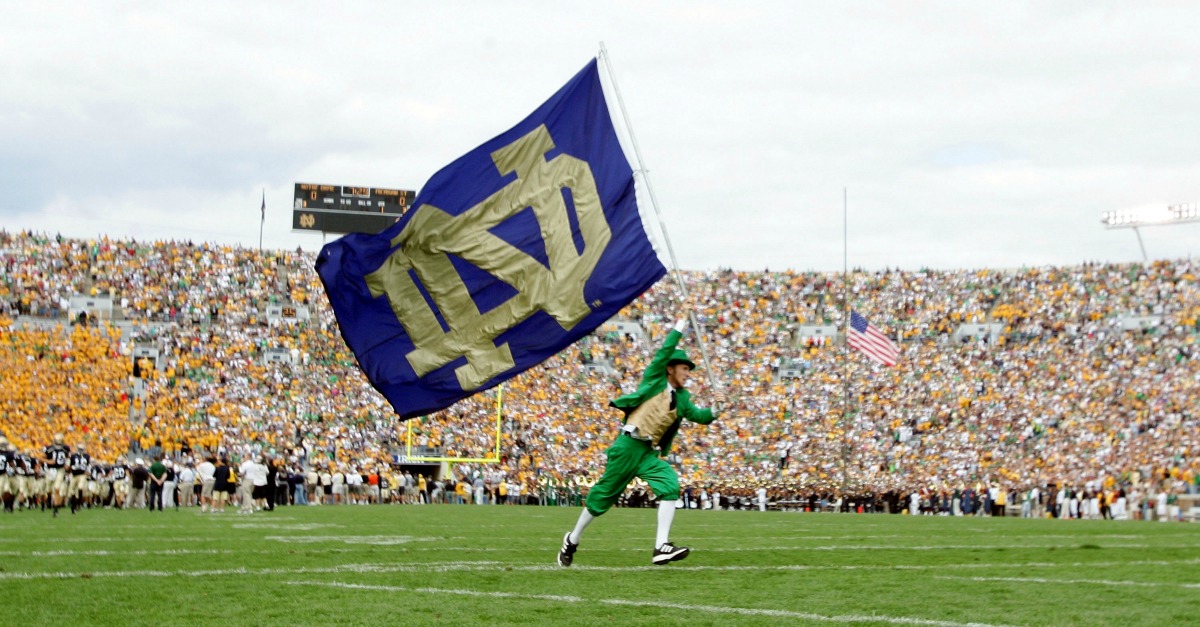 Elsa Getty/Images
Notre Dame's football schedule is always incredibly interesting to survey, simply because the Fighting Irish still operate without a conference affiliation. On Thursday, the university announced that a brand-new opponent will be added in the future, as the Irish and Arkansas Razorbacks have scheduled a home-and-home series that will take place in 2020 and 2025.
The 2020 meeting will be the first in history between the programs and it will take place in South Bend before flipping to Fayetteville on Oct. 4, 2025. In announcing the future series, Notre Dame head coach Brian Kelly said the following.
"This two-game series will provide our program with another opportunity to play a top-caliber foe from the Southeastern Conference. Coach (Bret) Bielema is a tremendous coach and his teams have always played a physical style of football. I know our team and fans will be excited to play the Razorbacks."
On the Arkansas side, athletic director Jeff Long expounded on his thoughts concerning the home-and-home match-up.
"It's remarkable to think our historic programs have never met, but we are excited that this will change in the near future as we add the University of Notre Dame to our football schedules in 2020 and 2025. This series will benefit our football program, our University and the Southeastern Conference, but more importantly it is an opportunity for our football student-athletes to compete against one of college football's storied programs while providing a premier match-up for our fans. This series will provide a once-in-a-lifetime road trip and another memorable football Saturday at Donald W. Reynolds Razorback Stadium."
Arkansas head coach Bret Bielema expressed a desire to add Notre Dame to the schedule since arriving on the scene and this is the culmination of that effort. Both sides will have to wait more than three more years to face off but, when the first tilt happens, plenty of intrigue will follow.