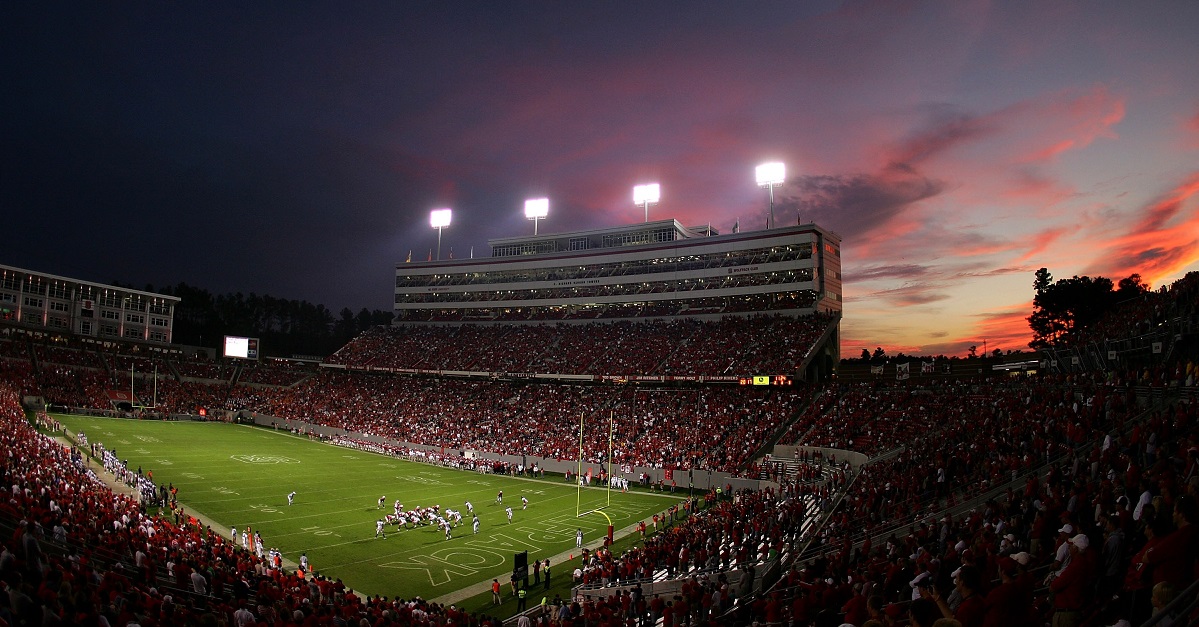 Streeter Lecka/Getty Images
RALEIGH, NC - OCTOBER 27: A general view of the Virginia Cavaliers versus North Carolina State Wolfpack game at Carter-Finley Stadium October 27, 2007 in Raleigh, North Carolina. (Photo by Streeter Lecka/Getty Images)
Sometimes, football takes a back seat and this weekend could be one of those times.
With Hurricane Matthew bearing down on the Caribbean this week, there are some projections concerning land fall in the Carolinas over the weekend, and that could affect the previously scheduled game between Notre Dame and NC State. In fact, there is discussion about moving the kick-off time from the previously scheduled 12:00 pm ET if needed.
While nothing is firm at this point, Notre Dame head coach Brian Kelly communicated that another discussion will take place at 3:00 pm ET on Tuesday afternoon:
With NC State's campus in Raleigh less than 150 miles from the Atlantic Ocean, there is real reason for concern when it comes to the game and potential weather. At this point, actionable data is sparse, but in this situation, acting on the safe side for players, coaches, fans and support staff is the right move.
Word may not break for a day or two as to how the Notre Dame and NC State football programs, in conjunction with the ACC, will handle this situation, but it certainly would not be a surprise if the game was moved out of its current perch at Noon on Saturday afternoon. Stay tuned.