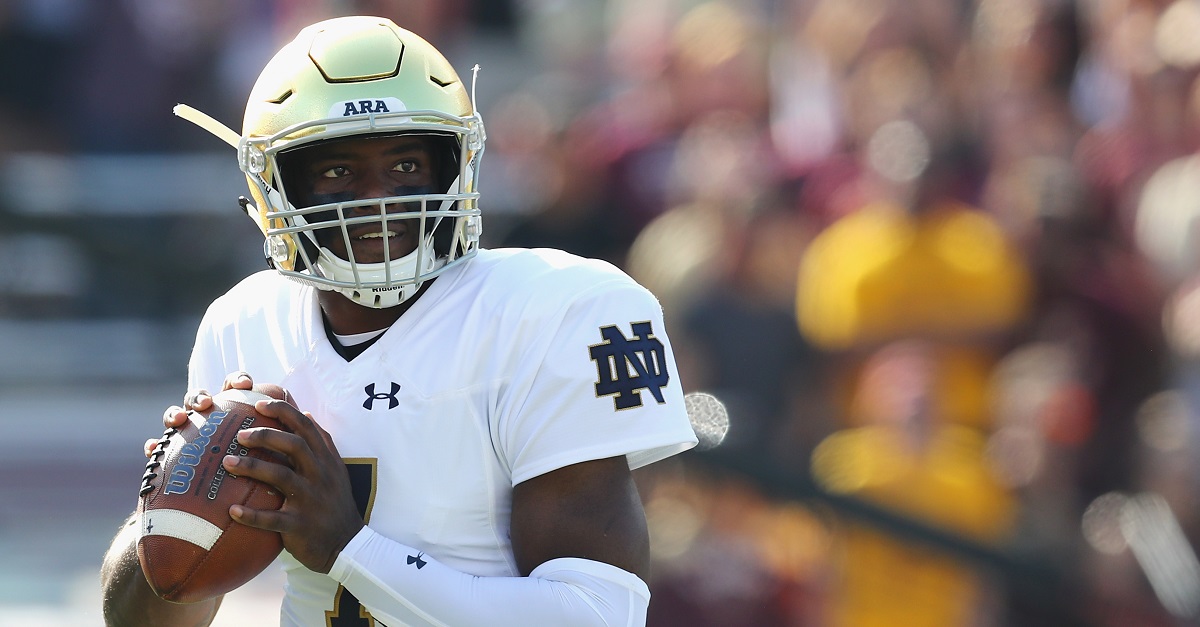 Tim Bradbury/Getty Images
CHESTNUT HILL, MA - SEPTEMBER 16: Brandon Wimbush #7 of the Notre Dame Fighting Irish looks to pass during the first half against the Boston College Eagles at Alumni Stadium on September 16, 2017 in Chestnut Hill, Massachusetts. (Photo by Tim Bradbury/Getty Images)
It's not uncommon for schools to schedule out of conference opponents years in advance and that's what Notre Dame has reportedly done. They are reported to have a game with Western Michigan set for the 2020 season, but the amount of money they're going to pay is absolutely outrageous.
And there are reportedly some restrictions on the game and possible cancellation as well:
There have been a couple of other schools who have paid upwards of $1 million to play cupcake games and it looks like Notre Dame is joining the trend. The Fighting Irish have played WMU three times prior with the most recent game coming in 2010, which was a 44-20 win for Notre Dame.
[h/t The Spun]