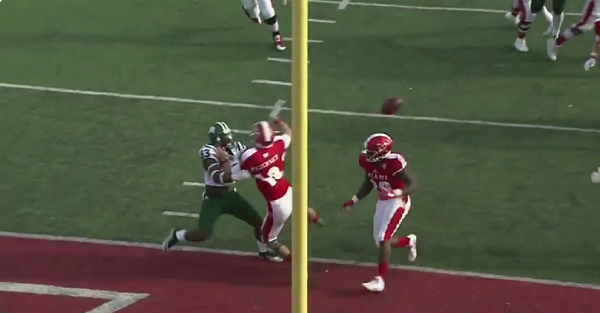 Twitter/@bubbaprog
Ohio was only winning 10-7 late in the fourth quarter with Miami of Ohio getting ready to drive down the field and potentially tie or win the game. However, the Bobcats weren't having that and not only sacked Miami quarterback Noah Wezensky near the end zone, but picked up the fumble and scored to make it 17-7.
RELATED: Big man's pick-six proves the game winner for another wild Bama-Ole Miss matchup
The big man who scored the deciding touchdown was Kevin Robbins and you love to see a big boy touchdown!