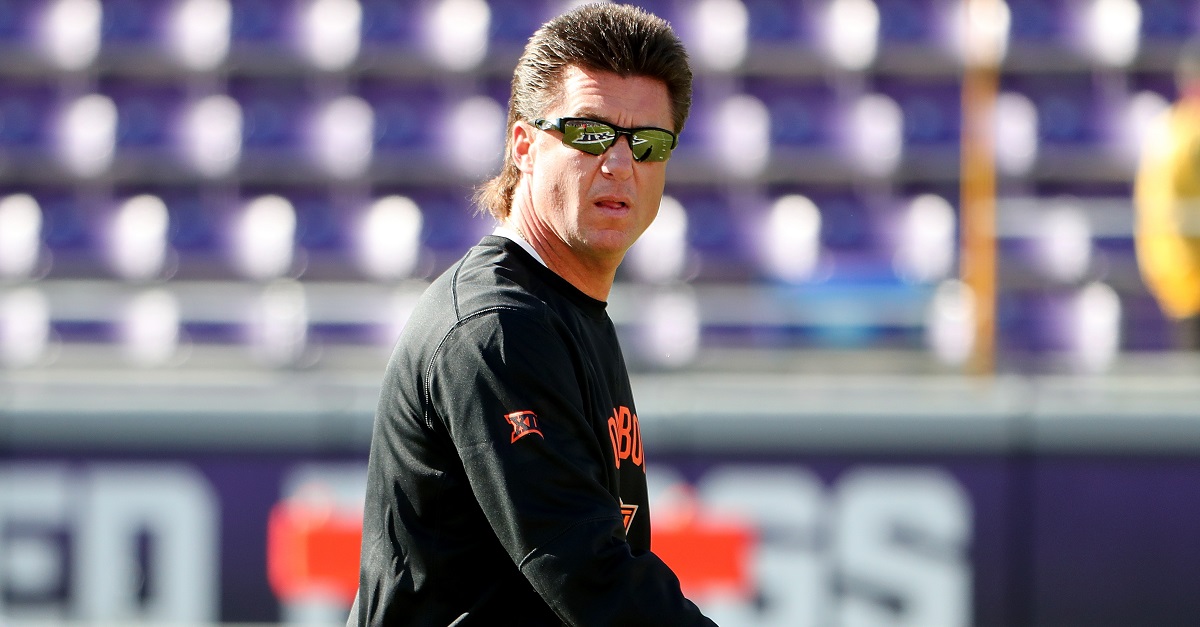 Tom Pennington/Getty Images
FORT WORTH, TX - NOVEMBER 19: Head coach Mike Gundy of the Oklahoma State Cowboys prepares his team to take on the TCU Horned Frogs at Amon G. Carter Stadium on November 19, 2016 in Fort Worth, Texas. (Photo by Tom Pennington/Getty Images)
The Oklahoma State Cowboys had a very nice season in 2016, posting an official record of 10-3 that included a bowl victory over Colorado by a 30-point margin. However, Mike Gundy's team easily could have claimed 11 victories, after a wild ending to an early-season loss to Central Michigan produced a great deal of controversy.
As a result, it appears that Oklahoma State is simply claiming an extra win, at least according to their Alamo Bowl rings.
This would be extremely on-brand for Gundy, who told NewsOK.com in November that he believed Oklahoma State should have been granted an extra win for the CMU debacle.
?If you?re not willing to go back and say we?re going to correct the error, then just give Oklahoma State the win, let (Central Michigan) keep the win, go on down the road. But if I don?t try to do what?s right for my players, I wouldn?t want to play for me. … When you look at it for our players, a critical error that was made shouldn?t cost them a win for the rest of their life, period. That?s the way I see it.?
Still, it is something else entirely to print "11-2" on an expensive bowl ring without that being an official record anywhere for Oklahoma State or the Big 12. This is mostly just amusing but it also might be a little bit crazy.