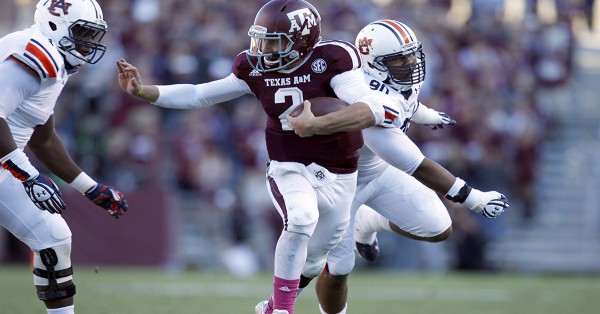 Thomas B. Shea/Getty Images
Shea Patterson's arrival at Ole Miss was highly anticipated and that is the nature of being the No. 1 quarterback prospect in the country coming out of high school. The 6'2 signal-caller from IMG Academy entered as a top-five national recruit overall and, as a freshman in 2016, there were flashes of brilliance in limited playing time.
Now, Patterson sits atop the depth chart in Oxford and, while the lion's share of the focus for the Rebels has (unfortunately) been on off-field matters, his presence helps to excite the fan base with regard to football activities. Recently, Andrew Astleford of SEC Country caught up with Dan Shonka, a former scout and general manager at OurLads, and he said the following about Patterson's talent level.
"You look at the guy and say, 'Wow, this is a talented quarterback.' He's mobile. He's got good arm strength. He was very productive in those three games. I guess you would say the arrow is pointing up on him. He's living up to that 5-star ability. But again, he had three games, and now you've got to see what he can do."
In addition, Shonka took things one step further when asked if Patterson could be better than Heisman Trophy winner Johnny Manziel.
"Yeah, certainly if he's mentally [strong]. Johnny fell apart between the ears.

"We worried about that with Manziel when he came out, just because he's from money, and it didn't matter to him. He could make decisions, and it didn't matter. He made a lot of bad decisions, because nobody corralled him. His folks didn't corral him. He did what he wanted to do, because he was immensely talented and obviously very immature. So now if we get maturity and things like that [from Patterson], I think the talent – he's bigger. He's bigger than Manziel. And there are some talent similarities."
Comparing anyone, especially an unproven entity, to a first-round pick and Heisman winner is pretty aggressive but it does speak to the ability that Patterson has displayed at various levels. Things might not be going well at Ole Miss but, as long as Patterson is around, there is some level of hope.