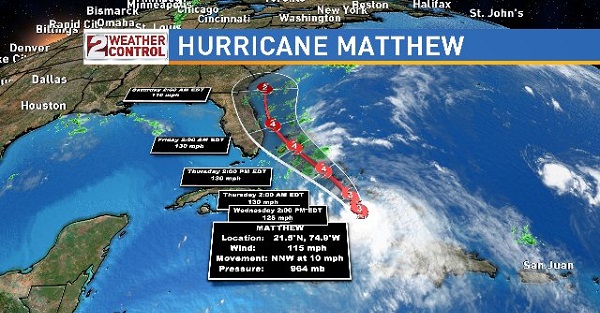 Twitter/KBOITV
Central Florida announced on Wednesday morning that its game on Friday against Tulane was being postponed to a later date because of Hurricane Matthew.
The hurricane is currently on a path to affect the Atlantic coast areas of Florida, Georgia, and the Carolinas this weekend. There has been talk of several games that may be forced to move — such as Notre Dame-N.C. State and South Carolina-Georgia — but Central Florida and Tulane have become the first to officially postpone their game.
The game is now schedule to be played on Saturday, Nov. 5. Not every affected school will have this option, though, as it was extremely convenient that Central Florida and Tulane shared an off week.
We will provide further updates to affected games as announcements are made.