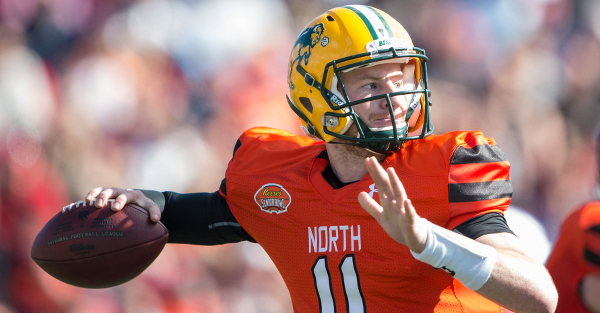 College football analyst Jayson Braddock is one of the best in the business. When he opines, you pay attention and with him giving his quarterback and running back rankings ahead of the 2016 NFL Draft, the time to tune in is now.
Braddock caused quite the stir in his top five quarterbacks — namely his pick at No. 3. Carson Wentz and Jared Goff held the No. 1 and No 2 spot respectively, as they have on most draft boards. The surprise here was Florida's Jeff Driskel.
Here's what Braddock had to say about the formerGator:
I'm not going to win over many people by having Driskel ranked this high, but the tape shows him as the third best quarterback in this class. He's very similar to Jay Cutler with Cutler's production at Vanderbilt, and I believe his success will parallel that of Cutler's NFL career.
Being compared to Jay Cutler can't be the best thing in the world, but it should add some intrigue to the later rounds whenever Driskel is selected. Paxton Lynch and Kevin Hogan round out the top five for Braddock.
For the complete list and analysis, click here.