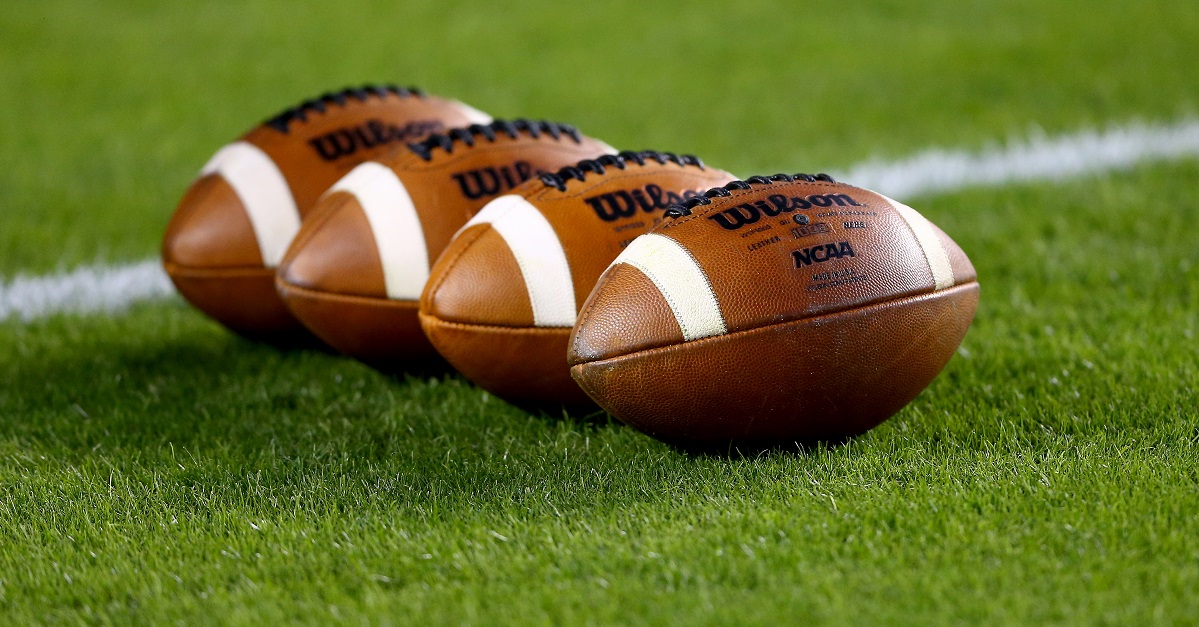 Streeter Lecka/Getty Images
COLUMBIA, SC - NOVEMBER 01: A detailed view of footballs on the field during warm ups prior to the game between the Tennessee Volunteers and South Carolina Gamecocks at Williams-Brice Stadium on November 1, 2014 in Columbia, South Carolina. (Photo by Streeter Lecka/Getty Images)
Jim Harbaugh loves Jabrill Peppers and, frankly, so does every Michigan fan. However, the 6-foot-1, 205-pound super-athlete isn't exactly impressed with his own work during the 2016 season and he let the world know on Tuesday.
Peppers, when prompted about his performance, provided a "C-" grade for the season (via MLive.com):
"If I had to give myself a grade, I'd probably say C-. I'm not where I want to be or where the team needs me to be."
This smells a lot like self-deprecation for a player that is legitimately in the Heisman Trophy race, but Peppers' second comment brought a bit of perspective. In short, the redshirt sophomore probably enjoyed the hype too much before arriving in Ann Arbor and during his early days on campus and, now, he's seen the light.
"I found myself, I wasn't happy (with that). I was trying to impress too many people and trying to make everyone happy, and then you're not happy. Whatever people say about me, I appreciate it. You're watching, so I must be doing something right. But I'm going to keep improving, keep a level head.

"Whatever God's plan for me is, that's what the plan is."
Peppers has been arguably the best linebacker in the country, the best punt returner in the country and an underrated force offensively for Michigan in 2016. While he certainly does not have the traditional Heisman Trophy profile, we've seen the path illuminated by Charles Woodson and, even if Peppers doesn't believe the hype right now, everyone else should.