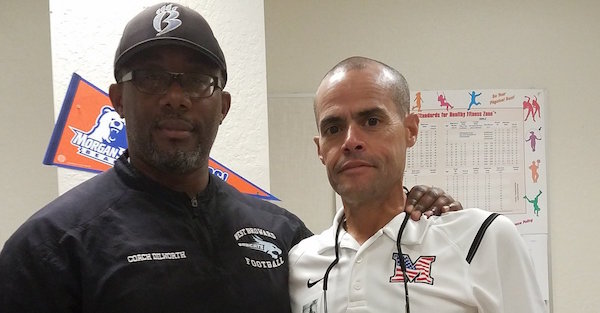 @jetsweep33/Twitter
@jetsweep33/Twitter
Marshall offensive line coach Alex Mirabal has reportedly accepted the same position at Oregon, sources told the Herald-Dispatch.
Mirabal still needs to clear a background check by the university before the move becomes official, according to the report.
The 47-year-old assistant joined Marshall's staff in Feb. 2013 and helped improve the Herd win 10 games during his first season, as well as a Conference USA title in 2014.
Mirabal's offensive line ranked fourth in sacks allowed among FBS teams last season, which included giving up only 11 in 13 games, despite playing three freshmen.
The assistant will be reunited with new Oregon head coach Mario Cristobal, who he worked alongside at FIU from 2007-12. Mirabal will become the Ducks' 10th assistant coach, which is permitted by a new NCAA assistant rule that took effect on Jan. 9.
With his departure, Marshall has now lost three assistant coaches within a span of three months.