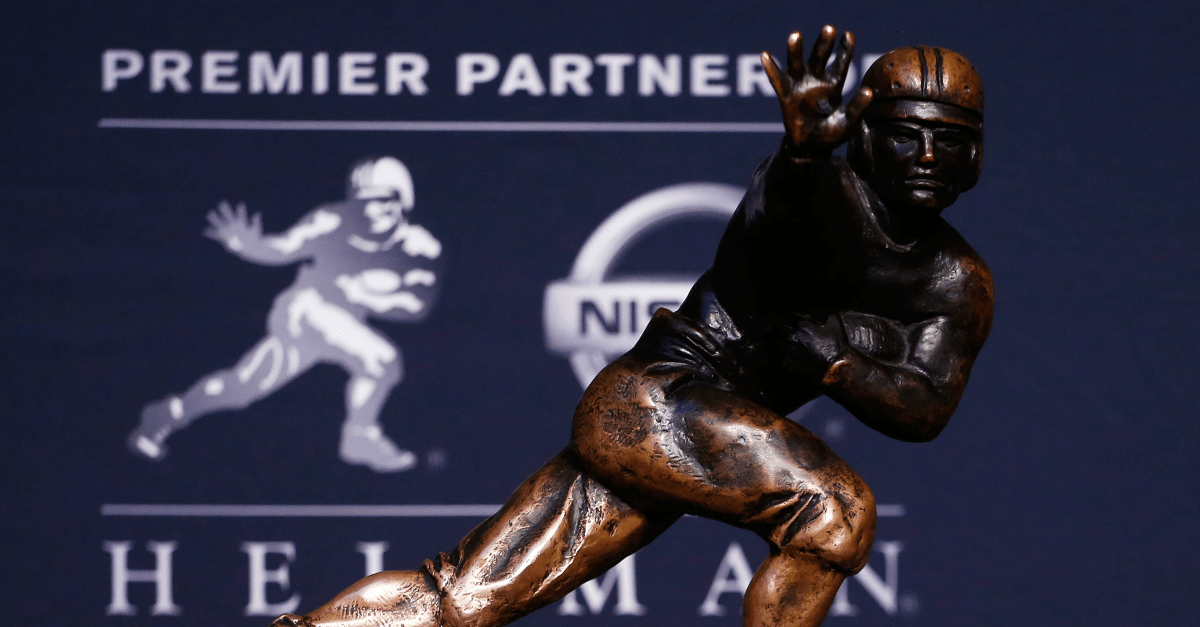 Pro Football Focus released its 2016 Heisman Trophy Watchlist on Monday morning, and the site came to one conclusion – it's " Year of the Running Back, Part 2." Their preseason favorite to win the stiff arm trophy is Stanford's Christian McCaffrey while LSU's Leonard Fournette was close behind at No. 2 and Georgia's Nick Chubb was No. 6 on the list.
Here's the entire seven man list:
Stanford RB Christian McCaffrey
LSU RB Leonard Fournette
Clemson QB Deshaun Watson
FSU RB Dalvin Cook
Oklahoma QB Baker Mayfield
Georgia RB Nick Chubb
Oregon RB Royce Freeman
RELATED: Could Fournette break one of football's all-time greatest records this season?
Here's some of what PFF likes about Fournette and why they have him so high again this season:
He posted the highest rushing grade of any running back while also leading the way with 85 forced missed tackles. His improvement after a stellar true freshman season was evident as he looked more agile last year, adding a shifty component to his already-impressive combination of size and speed. Snap for snap, he looked like a better runner than Henry and given the leaps he made from 2014 to 2015, it's possible that Fournette takes another big step forward as a junior and that's a scary proposition for opposing defenses.
RELATED: Nick Chubb running on his repaired knee
Chubb was ranked sixth on the list and here's why:
Yet another talented runner, Chubb is coming off a season-ending injury, but a return to health will have him squarely in the middle of the Heisman conversation. He burst onto the scene as a true freshman when eventual first-round pick, Todd Gurley, was injured and he ranked third in the nation with an elusive rating of 108.5. Opponents stood no chance when trying to tackle Chubb as they bounced off him regularly, and perhaps most impressive, he then showed the speed to create big plays.
Both running backs are going to put a whole lot of fear into opposing defenses and hopefully make their case for the Heisman trophy when it's handed out in December. Bot backs will certainly have signature games to do it in this year with LSU playing Alabama every year and Georgia playing Florida every season as well. Fournette could also become the all-time leading rusher in LSU history if he rushes for 1,571 yards this season.
[h/t Saturday Down South]