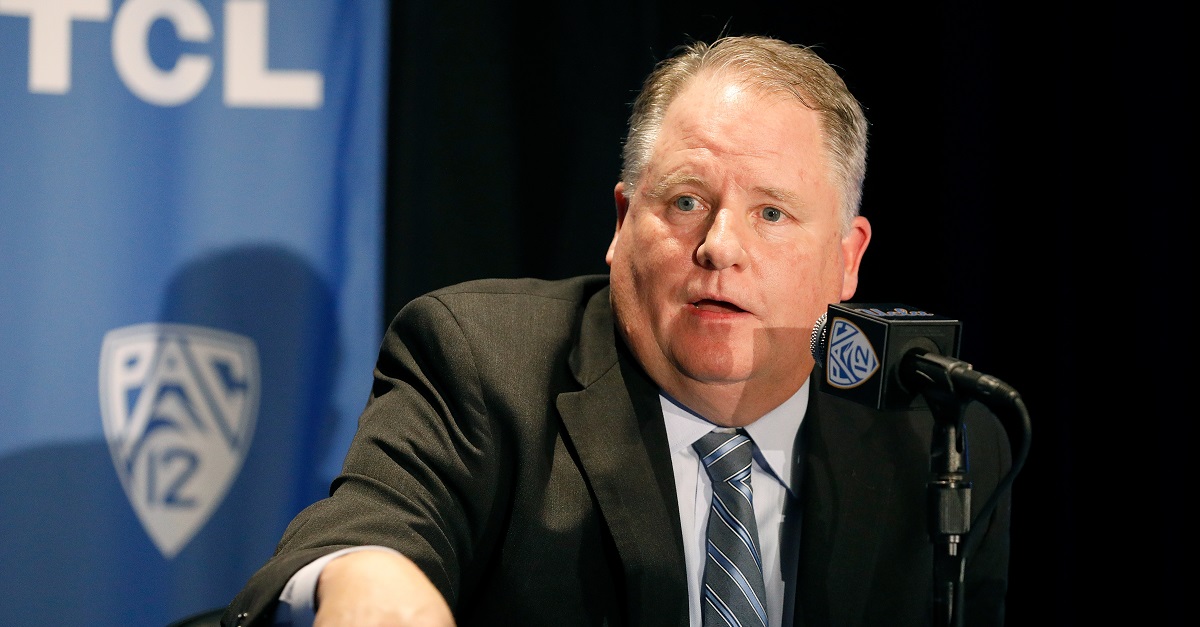 Josh Lefkowitz/Getty Images
WESTWOOD, CA - NOVEMBER 27: Chip Kelly speaks to the media during a press conference after being introduced as UCLA's new Football Head Coach on November 27, 2017 in Westwood, California. (Photo by Josh Lefkowitz/Getty Images)
Chip Kelly is now the head coach at UCLA and he did have some continuity from the last staff sticking around. However, one coach who's been there for over a decade is now reportedly leaving to take a position at a much smaller school.
McClure just finished his 11th season with the team and has been through several coaching changes. He was on a staff with head coach Karl Dorrell, then Rick Neuheisel, then Jim Mora and he was retained by Kelly. However, it appears he wants a change of scenery to the much drier climate of Nevada.
His new position remains unclear, but it must be good if he's leaving a big time program like UCLA to go there.