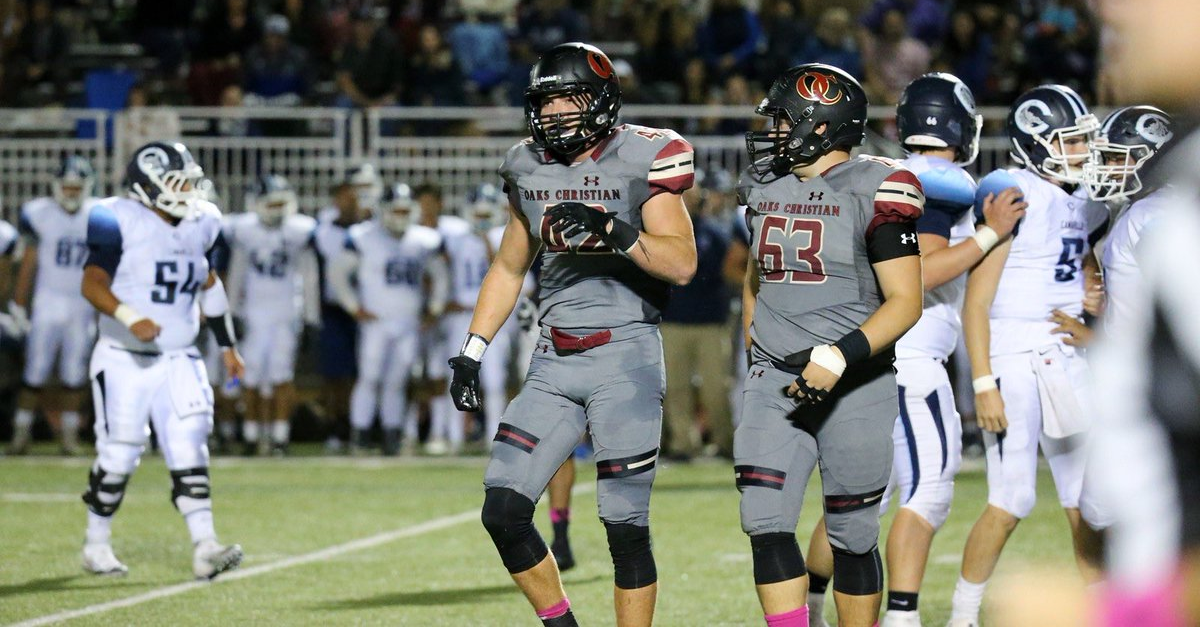 @bo_calvert/Twitter
@bo_calvert/Twitter
Four-star outside linebacker Bo Calvert had been committed to USC since April, but it looks like he has officially made the flip. The California native took to Twitter to make his announcement.
The 6-foot-4, 218-pound linebacker gives Chip Kelly and UCLA their 13th commitment in the 2017 class, which is currently ranked as the No. 14 class in the country according to 247Sports. He's ranked as the No. 18 outside linebacker as well as the No. 31 recruit in the state according to 247Sports.
He also has offers from Utah, BYU, Nebraska and Notre Dame and has only taken an official visit to Utah. Calvert has been named as a U.S. Army All-American as well.