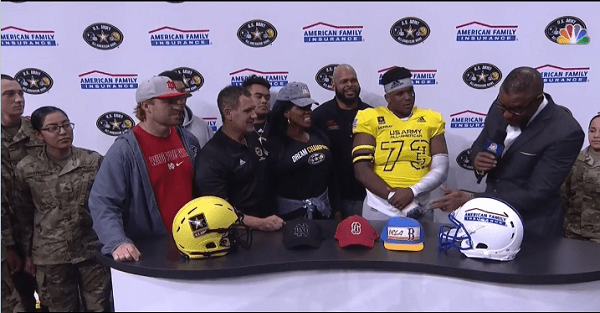 bbornstein33/Clippit
bbornstein33/Clippit
Four-star offensive guard Chris Murray was down to Notre Dame, Stanford and UCLA in his recruitment and made his commitment at the U.S. Army All-American Bowl.
He will stay in-state with the Bruins and he went on to say that he thinks he will fit well in the system that new head coach Chip Kelly runs. The 6-foot-3, 300-pound guard out of Santa Ana is ranked as the No. 12 player at his position and the No. 36 recruit in the state of California according to the 247Sports Composite Rankings.
Murray also had offers from Louisville, Arizona, TCU and Washington among others.