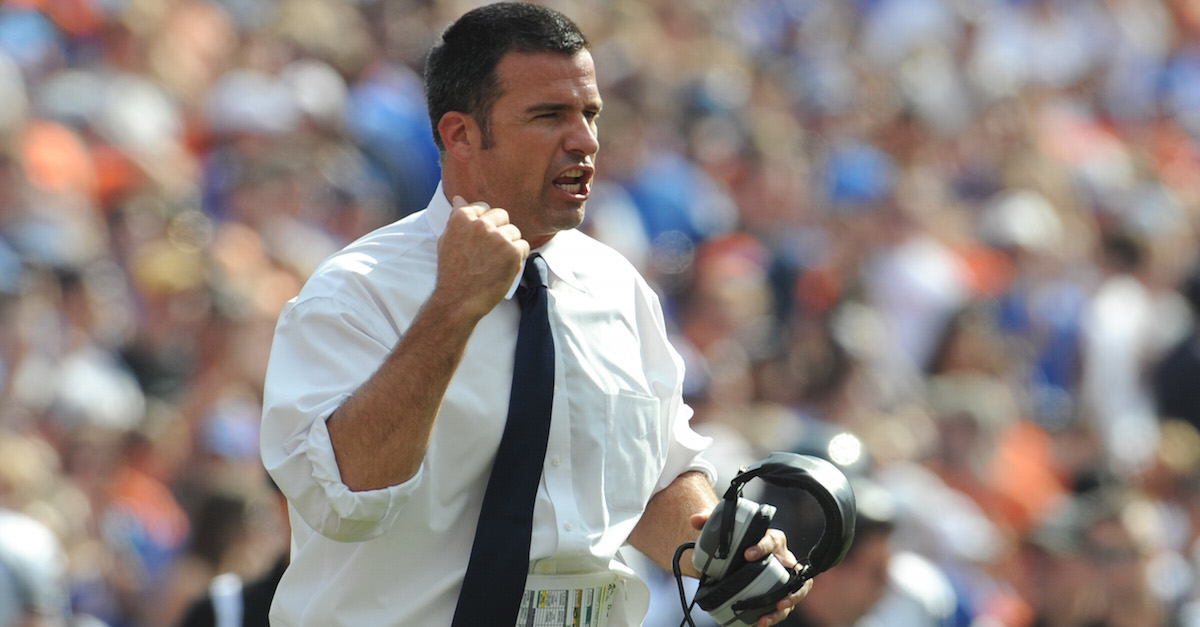 Al Messerschmidt/Getty Images
With Willie Taggart choosing Tallahassee over Eugene, the Oregon Ducks are without a permanent leader at the moment. Given that Oregon must recruit and prepare for a bowl game simultaneously, there is plenty of reason to think that the program could use a choice sooner rather than later and, with that in mind, two in-house options are reportedly being given a "legit shot" at taking the job on a full-time basis.
Dan Wolken of USA Today indicates that co-offensive coordinator and current interim head coach Mario Cristobal and defensive coordinator Jim Leavitt are real candidates and both have head coaching experience. While a program on Oregon's level might seek more of a "hot commodity" ultimately, there is apparent momentum internally from the players when it comes to keeping it in-house and that could mean quite a bit.
Not every full-time hire from an internal candidate works out but, this time around, the candidates are qualified with real experience. It remains to be seen as to whether the Oregon brass making the decision will be convinced into looking inward but, in the meantime, the rest of the Pac-12 and, frankly, the college football world awaits an announcement when it comes to the future of a very prominent program.