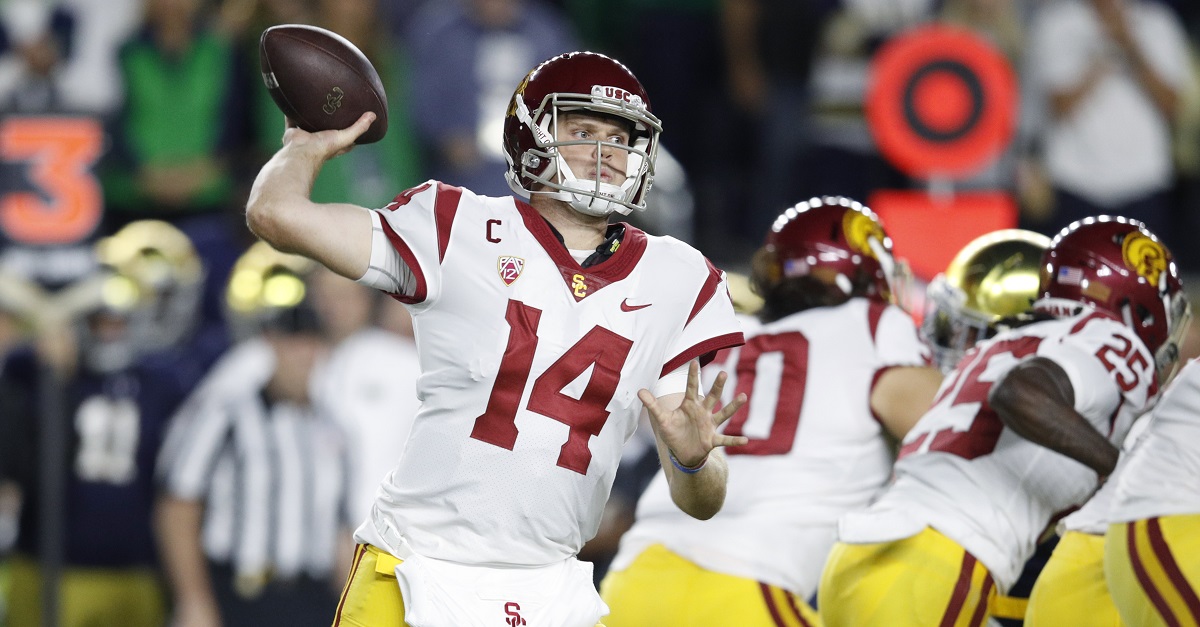 Joe Robbins/Getty Images
Photo by Joe Robbins/Getty Images
ESPN analyst and NFL Draft expert Mel Kiper Jr. has officially started making his big boards ahead of next year's draft. He had Sam Darnold topping his list of quarterbacks so far this season, but that has changed after the team's underwhelming start to the season and Darnold's inability to improve on last season so far.
In Kiper's latest big board (insider) he has moved up Rosen to the No. 2 overall prospect and moved Darnold down to the No. 5 spot from his spot atop the board. Here's some of what he said about Rosen:
Rosen was a sleeper pick to win the Heisman Trophy last season. Things didn't go well, as he had only 10 touchdown passes in six starts before injuring his shoulder and missing the rest of the season. He had a great start to the 2017 season and led for a while in touchdown passes and passing yards, but a three-interception performance in a loss at Arizona means his numbers are just OK.
Rosen has thrown 19 touchdowns (with another on the ground) against eight interceptions with 2,620 yards, while completing 63.5 percent of his passes. The 6-foot-4, 218-pounder has prototypical NFL QB size and Kiper also believes he has rare arm talent to boot.
Darnold has struggled this season throwing 17 touchdowns against 10 interceptions with 2,292 passing yards and a 63.5 completion percentage. That last part is pretty good, but he was supposed to make a big leap as far as passing yards and limiting turnovers this season as he only had nine INTs all of last season.