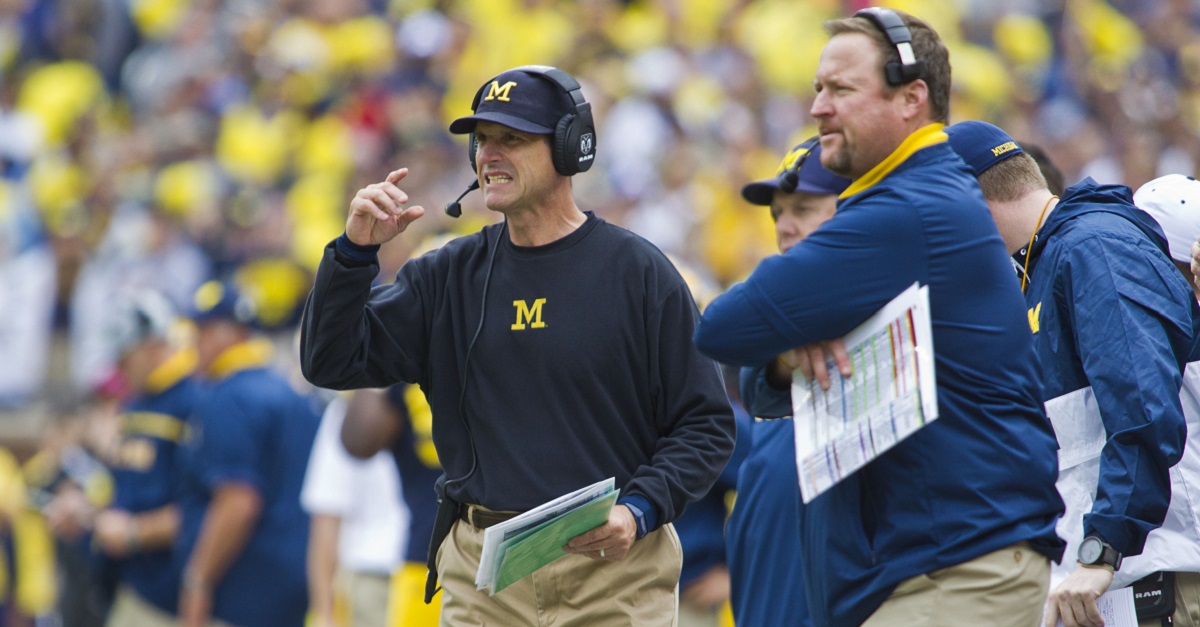 AP Photo/Tony Ding
Michigan head coach Jim Harbaugh reacts on the sideline, with offensive coordinator Tim Drevno, right, in the second quarter of an NCAA college football game against Oregon State in Ann Arbor, Mich., Saturday, Sept. 12, 2015. (AP Photo/Tony Ding)
According to Rivals.com, former Michigan offensive coordinator Tim Drevno is heading back out west to take a job at USC.
Drevno resigned his position at Michigan over a week ago, with the expectation that his position could be filled by Michigan's most recent staff hire: former Florida coach Jim McElwain.
Drevno had been a long time assistant of Michigan head coach Jim Harbaugh, having followed Harbaugh from San Diego to Stanford and then to the NFL with the San Francisco 49ers. Drevno eventually branched out on his own and took a job with USC for a season before eventually joining Harbaugh in his first year at Michigan in 2015.
Rivals is reporting that Drevno will serve at USC's running backs coach.
[H/T College Football Talk]