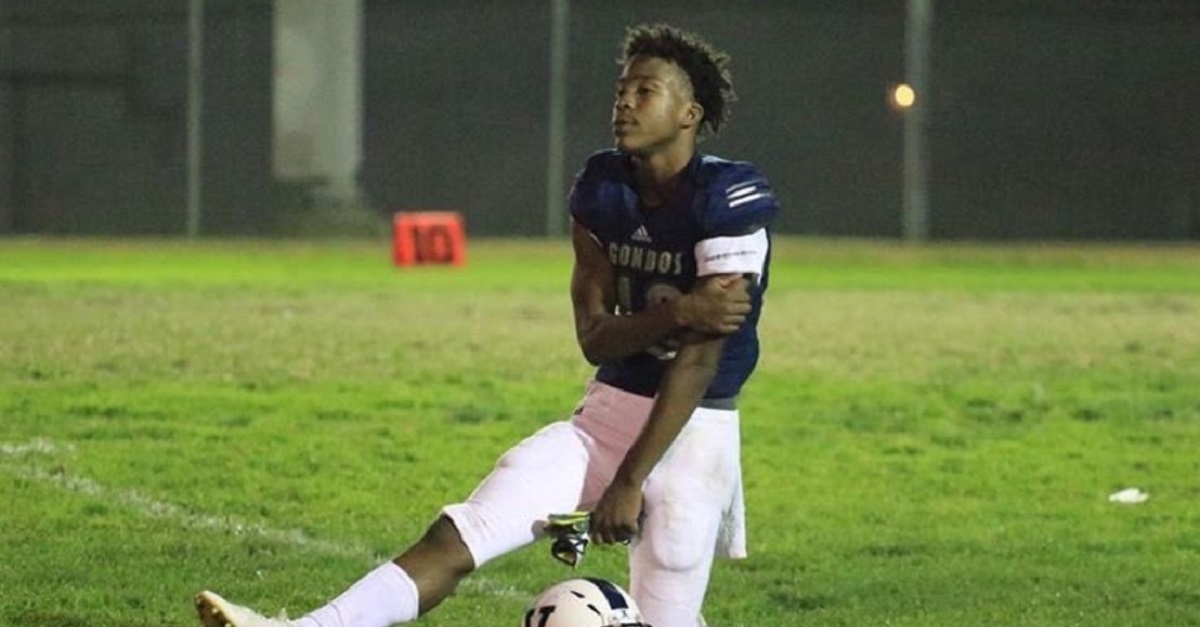 Chad Johnson Jr/Twitter
Ready to feel old? Yes, we have already moved on from Chad Johnson's stint in the NFL and are now following the recruiting of Chad Johnson Jr., a member of the 2020 recruiting class.
In an interview with Rivals.com, Johnson Jr. (6-foot-2, 180 pounds, Venice, Ca.) revealed some of the early details of his recruitment, including that he already has offers from Florida Atlantic — hello, Lane Kiffin! — and Arizona State. However, the biggest offer so far is clearly from Oregon State, which Johnson Jr. calls his dream school.
From Rivals:
?The coaches, the relationship with the coaches, stand out (at Oregon State),? Johnson said. ?I don?t know, it?s always been the dream school.
Oregon State is where Johnson Sr. attended college from 1999-2000. Johnson Sr. was eventually drafted in the second round of the 2001 NFL Draft by the Cincinnati Bengals, where he eventually played 11 seasons in the NFL. Johnson had one of the best statistical careers of any NFL receiver, being selected to six Pro Bowls and accumulating 11,000 career receiving yards.
Johnson Jr. is currently listing himself as a wide receiver and a defensive back. As a class of 2020 recruit, Johnson Jr. will have almost two years before he needs to make a decision on his recruitment.