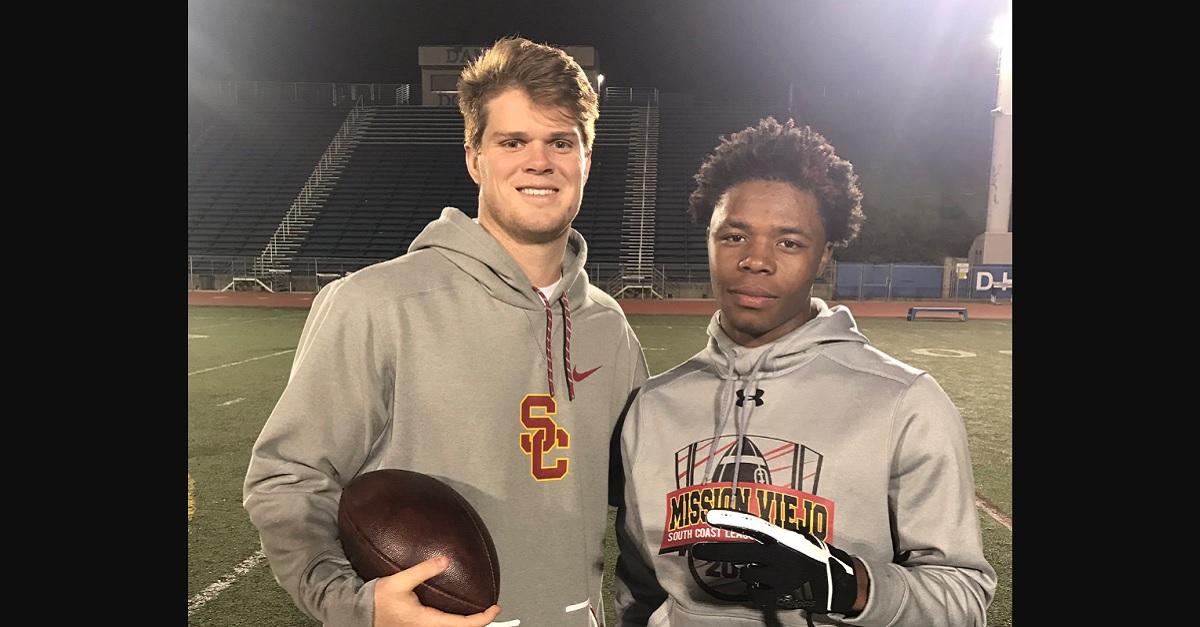 Twitter/Olaijah Griffin
This was a surprise!
Four-star cornerback Olaijah Griffin (6-foot-0, 175 pounds, Mission Viejo, Ca.) has long been considered a USC-lean in his recruitment, but on Sunday, he shocked the college football world when he announced a sudden commitment to UCLA.
Related: No. 1 QB JT Daniels makes huge commitment to playoff contender
First off I want to thank God for blessing me with the talent to be able to play the game of football. Also wanna thank my family and friends for being with me throughout the recruiting process and helping me make my final decision. Lastly I would like to thank each and every schools who invested there time and efforts in recruiting me and give me a chance to play for there program. With all this being said I will be committing to THE UNIVERSITY OF CALIFORNIA LOS ANGELES.
Griffin, the son of rapper Warren G, is the 20th commitment for UCLA's 2018 class, which ranks 11th in the nation at 247Sports as of press time. Griffin is the team's second-highest rated commit, trailing only five-star Dorian Thompson-Robinson.