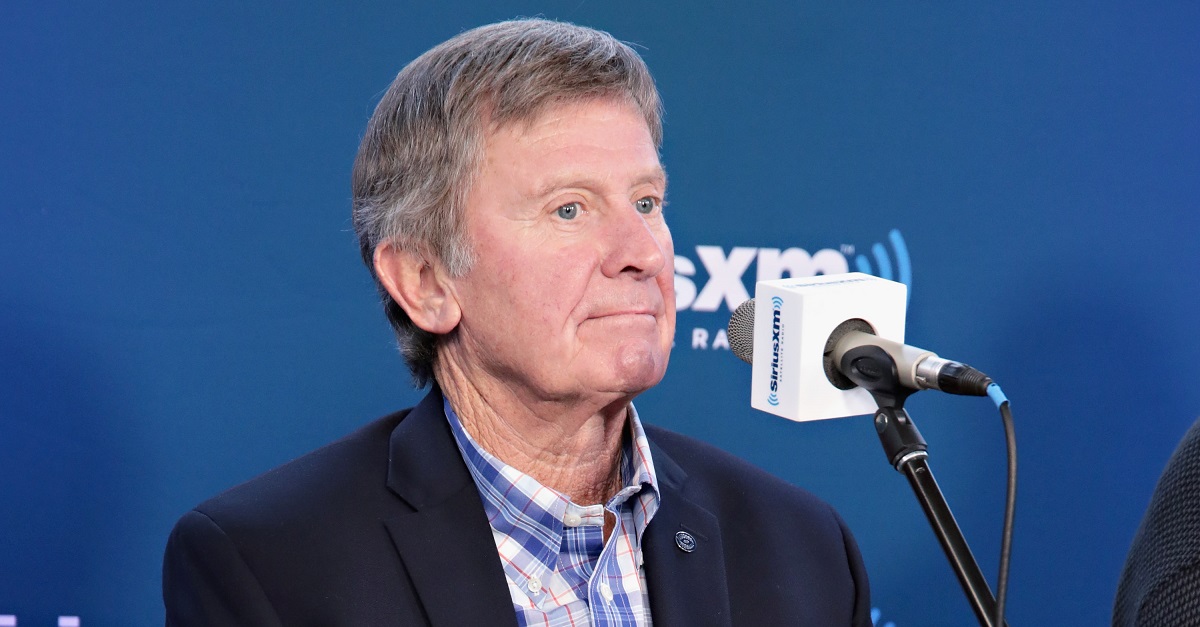 Cindy Ord/Getty Images for SiriusXM
NEW YORK, NY - DECEMBER 08: Heisman Trophy Special featuring Steve Spurrier and George Rogers hosted by Taylor Zarzour at SiriusXM Studios on December 8, 2017 in New York City. (Photo by Cindy Ord/Getty Images for SiriusXM)
Mike Leach's Washington State coaching staff has been the victim of some offseason poaching this year. The head coach has not only lost five of his assistants, he lost his athletic director to Nebraska to boot. However, he has reportedly filled at least one of those holes with Western Kentucky quarterbacks coach Steve Spurrier Jr., according to the Bowling Green Daily News.
The son of the legendary football coach and former Heisman winner was also the assistant head coach under Mike Stanford at Western Kentucky. He has also spent time at Florida (as a graduate assistant under his dad), Oklahoma, the Washington Redskins, Arizona and South Carolina. With the Gamecocks, he spent all of his time there as a receivers coach and took on other responsibilities including coordinating recruiting as well as becoming co-offensive coordinator.
Spurrier's new title at Washington State has not yet been revealed, but it's probably safe to say it will be on the offensive side of the ball.
[h/t College Football Talk]