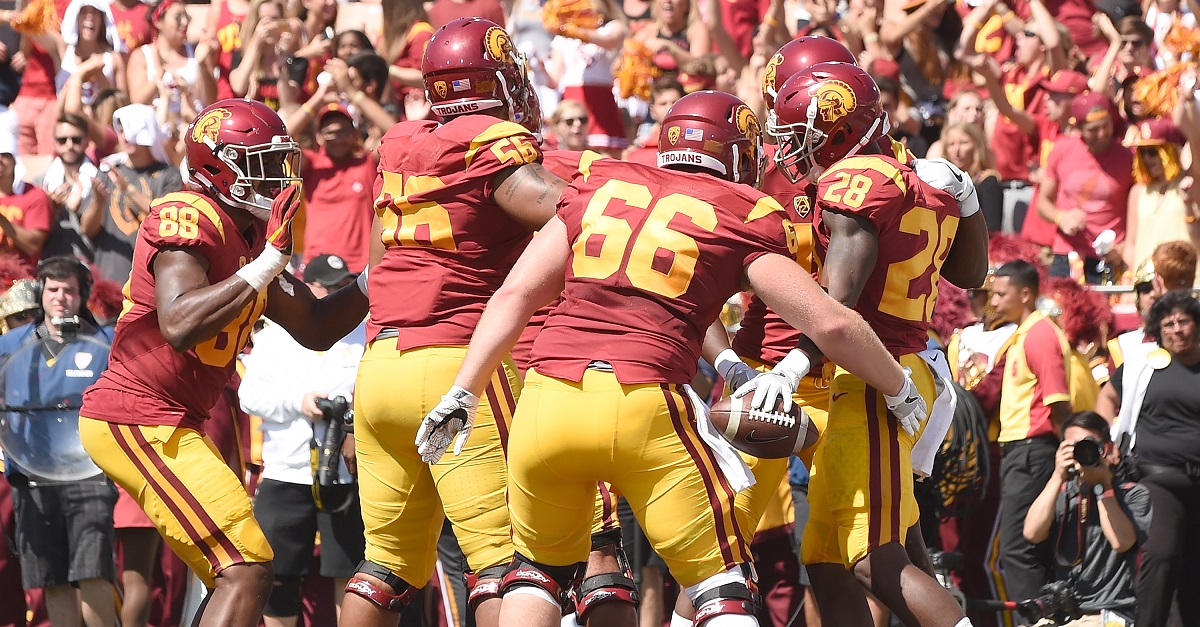 Lisa Blumenfeld/Getty Images
LOS ANGELES, CA - SEPTEMBER 10: (Right) Aca'Cedric Ware #28 of the USC Trojans celebrates with his teammates after scoring a touchdown in the 4th quarter against the Utah State Aggies at Los Angeles Coliseum on September 10, 2016 in Los Angeles, California. (Photo by Lisa Blumenfeld/Getty Images)
Former three-star center Cole Smith has decided to retire from the game of football due to some arthritis and a bigger injury issue he can't avoid.
Smith is the son of six-time Pro Bowler Doug Smith who played for the L.A. Rams from 1978 to 1991. Having a dislocated patella is pretty near impossible to play with and to have arthritis on top of that makes it considerably harder.
The younger Smith was rated the No. 593 overall recruit and the No. 1o OC in 2015, according to the 247Sports Composite.
[h/t 247Sports]