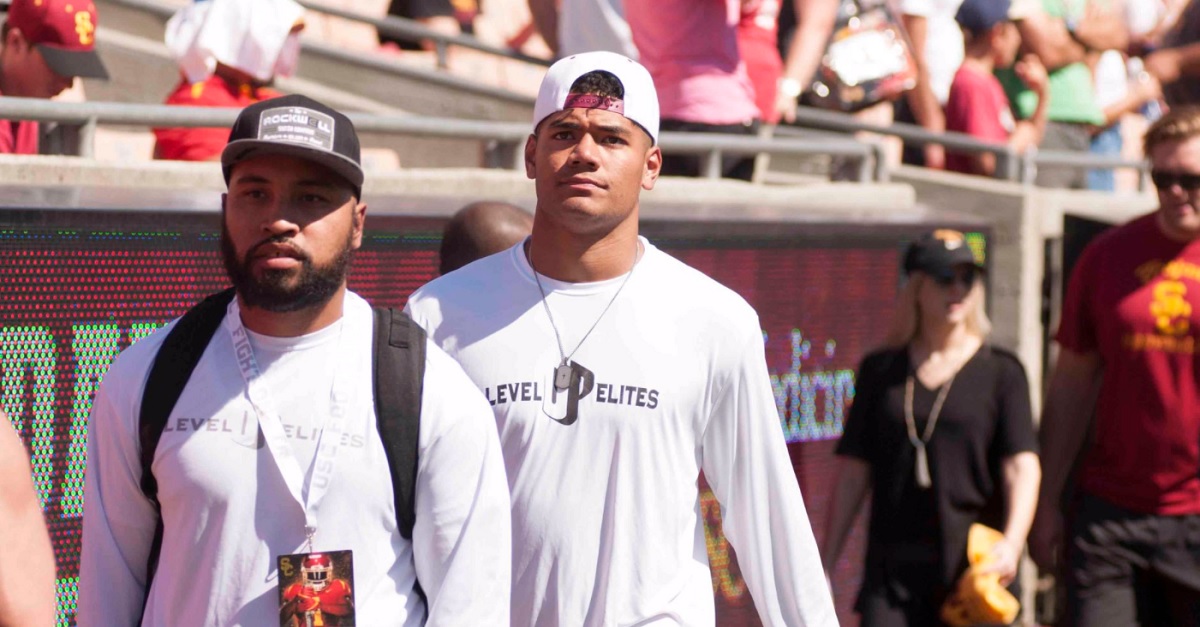 Brandon Kaho/Twitter
This is big.
On Saturday night, four-star linebacker Brandon Kaho, who had been committed to BYU, announced that he was now committed to Washington.
First and for most I want to thank the most high for all the blessings. I want to thank my parents for all the sacrifices they have made for me! I also want to thank all the schools who offered me a scholarship. It's been a long and crazy ride for me and my family and I'm just getting started. I know this place is the best place for me but now it's time DAWG NATION IM 1000% COMMITTED TO TH UNIVERSITY OF WASHINGTON!!!!! #WOOF
Kaho also had offers from schools like Alabama, Notre Dame, and Tennessee.
Kaho (6-foot-2, 232 pounds, Reno, NV) said specifically that he plans to sign with Washington on the first day of the new early signing period, which is this upcoming Wednesday.
Washington now has 18 commitments as part of their 2018 recruiting class. That class currently ranks 10th (1st in the Pac-12) in the rankings over at 247Sports.