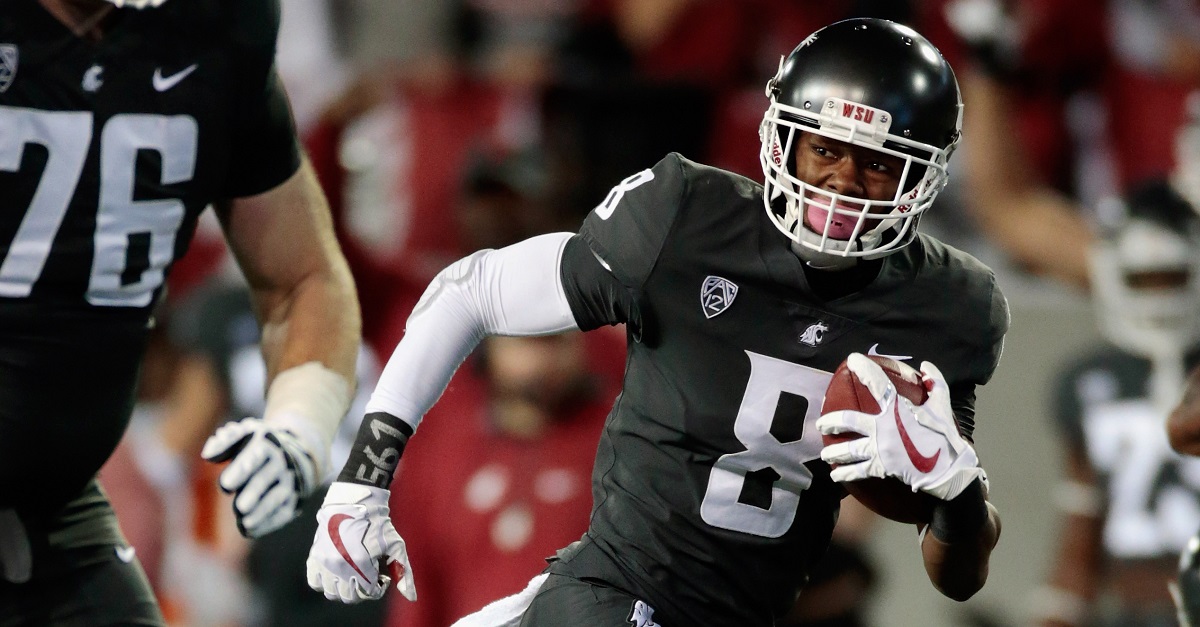 William Mancebo/Getty Images
PULLMAN, WA - SEPTEMBER 29: Tavares Martin Jr. #8 of the Washington State Cougars carries the ball for a touchdown against the USC Trojans in the first half at Martin Stadium on September 29, 2017 in Pullman, Washington. (Photo by William Mancebo/Getty Images)
This came from out of nowhere.
On Sunday, Washington State dismissed leading receiver Tavares Martin Jr. after what was termed a "violation of team rules".
It's unclear exactly what Martin did at this point to earn the dismissal, but this is not the first time he had upset officials with the team; back in October, Martin was suspended for a game after what his dad described was an argument between the wide receiver and his coaches.
?He was a little angry, saying things hadn?t gone his way the last couple of games. He broke a team rule and needs to be punished for that,? said the receiver?s father, Tavares Martin Sr. ?He just made a mistake, and he had to pay a price for it. It was a miscommunication between him and the coaches. He was upset. He said he felt like he should have been more involved in that game.

?There were a lot of things that took place in the Cal game. T.J. also understands that you lose as a team and you win as a team.?
Martin led Washington State this season in receptions (70), receiving yards (831), and receiving touchdowns (9). He was Washington State's second-leading receiver last season with 728 yards and seven touchdowns.
No. 18 Washington State faces off against No. 16 Michigan State in the Holiday Bowl on Dec. 28 in San Diego.